Offshore Betting Sites Accepting Cash App In 2023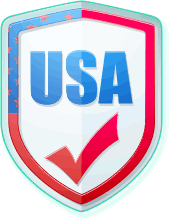 One of the most important things about joining an offshore betting site – that is, once you've actually found a good, reliable site with which to sign up – is getting your account funded. Or rather, deciding on an offshore betting funding method. Usually, there are lots of different options, and each one has its benefits and drawbacks. But if you join an offshore gambling site that supports Cash App, you can basically cover all your bases. Cash App – more than any other banking option for online gamblers – has real flexibility.
Now, we usually recommend crypto as the best banking option, but some players just aren't ready to use the stuff. Meanwhile, credit and debit deposits are generally discouraged due to potential transaction issues with international banking codes. But with Cash App betting, you can bypass all this and use P2P betting options, or you can buy Bitcoin with Cash App and dip your toes into crypto without worrying about complicated exchanges. Cash App is basically the ultimate online gambling compromise.
The Best Cash App Betting Sites For Offshore Gamblers 2023
What Is Cash App Betting?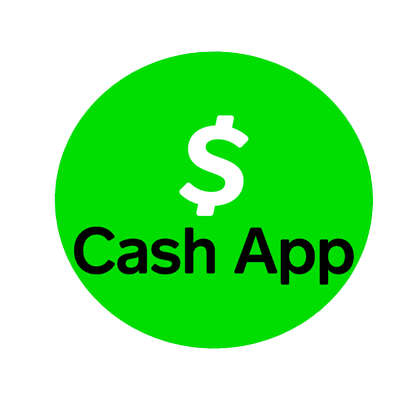 CashApp betting is exactly what it sounds like: using Cash App for gambling online. More specifically, it means using Cash App to fund your gambling online. However, given that Cash App is a US- and UK-only service, it can't be used to directly fund offshore betting accounts. But Cash App gambling remains possible thanks to a trio of innovations: Bitcoin, vouchers, and MatchPay.
First, obviously, is Bitcoin (BTC). Cash App betting is available at any legit online casino because Cash App can be used to purchase Bitcoin, which can then be sent from your Cash App account directly to your offshore betting account. No other P2P instant-pay platform allows this.
Less commonly, there's vouchers and MatchPay. These are gambling banking options supported by a few of the top-rated sites, and they let players buy and sell account balances between one another using private person-to-person (P2P) apps. Cash App is one of the more popular P2P apps, along with PayPal, Venmo, and Zelle.
Taken as a whole, Cash App bridges the gap between conventional betting banking methods (such as credit and debit cards) and cryptocurrency banking methods (such as Bitcoin, Bitcoin Cash, Litecoin, etc.).
How To Use Cash App For Legal Offshore Gambling
You can use Cash App to bet at legit offshore gambling sites in a couple of different ways. But just to be clear, even though Cash App is one of the most versatile bet funding options, it also has its limits.
For example, at offshore betting sites that support online gambling vouchers or MatchPay betting transfers (i.e. Bovada Casino, Café Casino, etc.), you can use CashApp the same way you'd bet with PayPal or use Venmo gambling options. On top of that, you can actually buy Bitcoin with Cash App and send it to off-platform wallet addresses, which is something you can't do with other P2P platforms or eWallets.
(Yes, you can technically buy BTC with Zelle, but Zelle gambling is less versatile than CashApp gambling because with Zelle Pay, you have to go through an external exchange to get your Bitcoin and then jump through a few more hoops to move it into your online betting account. Zelle also doesn't let you receive Bitcoin payouts, which is something Cash App does allow.)
But here's the rub: Bitcoin is the only crypto with which Cash App works as of 2022, so you're limited to BTC betting. For most players, this is probably fine, but all the top gambling sites offshore support several different altcoins, too. For some players, Litecoin gambling or Ethereum gambling might be more compelling than betting with Bitcoin.
---
Cash App Offshore Betting Deposits
Depending on how you prefer to use Cash App – or where you prefer to use Cash App (since different sites support different CashApp gambling features), you'll be able to use the P2P service in a few different ways: Bitcoin, vouchers, or MatchPay. Bitcoin is the best option, but all three methods are reliable, efficient ways to handle offshore gambling deposits.
Regardless of which method you choose, the first step is to sign up at one of the sites featured here. If you wish to use the Cash App-Bitcoin method, any site will do, as all major operators accept BTC. If you want to go the voucher/MatchPay route, you'll be limited to sites like Bovada Casino or Cafe Casino.
To get started, simply follow any link here, enter in all the signup information as requested (being sure to use real, verifiable data), and then make your deposit as outlined below.
Cash App Deposits – Cash App Bitcoin Transfers
Download Cash App and sign up for the service if you haven't already.
Open your Cash App app and complete your Cash App verification. To buy BTC with Cash App, you must be a verified user.
Once you're verified with Cash App, head over to the Bitcoin tab within the app and buy some Bitcoin using your linked bank account or credit/debit card.
After you receive your Bitcoin (usually within 1-2 hours at most), head back to your offshore gambling site.
Select the Bitcoin option from the deposit menu and copy down your site's BITCOIN SENDING ADDRESS. You can also activate an optional enhanced Bitcoin gambling bonus at this time (recommended).
In your Cash App Bitcoin wallet, choose the "Send" option and paste the above BTC address into the recipient field, along with the Bitcoin amount you wish to transfer.
Submit your deposit!
Note: CashApp Bitcoin gambling deposits usually transfer in just 30-60 minutes. You can choose to credit your account in USD or mBTC (milliBitcoin). We recommend mBTC in most cases, though this means you won't be eligible for certain bonus offers, such as those available through the Bovada Premium Bitcoin-Exclusive Membership (which ironically requires crypto deposits to be credited in USD only).  
Cash App Deposits – Vouchers/MatchPay
At your site of choice, head over to the deposit menu and choose the voucher or MatchPay option. (Vouchers and MatchPay work the same way, with the difference being that vouchers require users to post and respond to trade requests while MatchPay pairs site members up automatically.)
For vouchers: Check out your site's community page and look for a voucher code for sale. Once you find one, contact the seller and arrange to buy their code using Cash App. Once you have your code in hand, paste it into the requisite field at your betting site, choose an optional standard bonus (recommended), and submit your deposit. Voucher deposits are credited instantly.
For MatchPay: Choose the MatchPay deposit option, sign up for MatchPay to become a MatchPay trader, and link you Cash App account to your MatchPay account. MatchPay will automatically pair you with a fellow site member to complete your deposit. You can also choose an optional standard bonus during this time (recommended). MatchPay deposits are credited instantly.
Note: Voucher deposits and MatchPay deposits are generally going to be slower than CashApp Bitcoin deposits or other crypto deposits. Since these transactions depend on site member demand, deposits might take 2-3 days in some cases. In general, MatchPay is about 50% faster than vouchers for making offshore online gambling deposits.
---
Cash App Offshore Betting Payouts
As with deposits, you can use Cash App to claim offshore gambling payouts via Bitcoin withdrawals or voucher/MatchPay withdrawals. And also as with deposits, we strongly recommend the former.
Remember, crypto transfers are much faster than voucher or MatchPay transfers, and with Bitcoin-to-Cash App betting withdrawals, you can have your money the same day you request it. If you want to take advantage of the fastest payout online betting sites, BTC is the only way to fly.
Nevertheless, each method is reliable and safe, and you can't go wrong picking any of them.
Cash App Payouts – Cash App Bitcoin Transfers  
Head over to your offshore betting site's cashier page and choose the Bitcoin option from the crypto withdrawal menu.
Launch your Cash App app, select your Cash App Bitcoin wallet, and tap the "Receive" option.
Copy down your Cash App BITCOIN RECEIVING ADDRESS.
Back at your betting site, paste the above Bitcoin address into the recipient field, along with the amount of BTC you wish to pull out.
Submit your withdrawal, and you'll receive your BTC payout within the hour.
Cash App Payouts – Vouchers/MatchPay
Navigate to your betting site's cashier page and choose the voucher or MatchPay withdrawal option from the payouts menu.
For vouchers: enter in the amount you wish to withdraw, and your site will email you a voucher code for the full amount. At your site's member forum, post an ad for your voucher code for sale and indicate that you accept Cash App transfers. Once a buyer responds to your ad, finalize the terms of the sale and await payment. Release your voucher code to your buyer as soon as their Cash App payment comes through.
For MatchPay: Sign up for MatchPay if you haven't already (see above). Then, simply enter the amount you wish to withdraw via MatchPay, and the third-party member matching service does the rest. Once a "match" is made, you'll receive a Cash App notification alerting you that the sale is complete, and your payout will be delivered to your Cash App account immediately.
Note: While technically capable of same-day payouts, the speed of voucher/MatchPay withdrawals are entirely dependent upon site member demand. As such, it may take 2-3 days to receive your winnings if you cash out using the Cash App voucher or MatchPay Cash App methods.
---
Cash App Gambling Limits, Speeds, And Fees
At most offshore betting sites, each payment option has its own limits, speeds, and fees. But Cash App is different, because Cash App isn't just one banking method – it's several banking methods in one! As such, when you use Cash App to bet online, you're going to have to consider the "performance" you can expect from the platform.
Fortunately, all the sites that take Cash App – whether via BTC, voucher, or MatchPay – have generally the same numbers across the board:
Cash App Bitcoin Deposit Limits: $10-$20 minimum, $3000/$10,000 maximum, no added fees (BTC blockchain fees apply)
Cash App Bitcoin Withdrawal Limits: $10-$20 minimum, no-limit maximum, no added fees (BTC blockchain fees apply)
Cash App Voucher Deposit Limits: $10 minimum, $3000-$15,000 maximum, no fees
Cash App Voucher Withdrawal Limits: $10 minimum, $3000-$15,000 maximum, no fees
Cash App MatchPay Deposit Limits: $20 minimum, $1000 maximum, no fees
Cash App MatchPay Withdrawal Limits: $20 minimum, $1000 maximum, no fees
As for how quickly Cash App deposits and withdrawals go through, Cash App-to-Bitcoin deposits and Bitcoin-to-Cash App payouts are fastest. Deposits take 30-60 minutes on average, while payouts take 2-3 hours at most.
Note: Using Cash App with Bitcoin is the only way to get guaranteed same-day payouts at the best offshore betting sites.
If you make Cash App betting deposits with gambling vouchers, the extra procedures required (i.e. finding a seller, coordinating your voucher purchase, etc.) can sometimes take 2-3 days. Similarly, claiming Cash App voucher payouts is also dependent on site member demand and may take up to three days. (Same-day Cash App voucher payouts can happen, but they're the exception, not the rule.)
MatchPay Cash App deposits and payouts streamline the above voucher processes somewhat, reducing the average wait times by 24-48 hours. Still, neither MatchPay nor betting vouchers can compete with Cash App's Bitcoin implementation when it comes to speed and convenience.
---
Types Of Offshore Betting Sites Accepting Cash App
With other P2P gambling options, you're limited only to those offshore betting sites that support vouchers and/or MatchPay. While a few of the top sites do support these banking methods, most venues still don't as of 2022.
However, all major online gambling sites support Bitcoin deposits and withdrawals, which means you can use CashApp with any reputable operator.
Online Cash App Casinos
Most offshore gamblers are interested in the classics. That means offshore online slots, offshore blackjack games, offshore roulette games, offshore bingo games, etc. Every site we recommend offers over 150 RNG online electronic casino games, all developed by the most established online casino software designers. The games are all regularly audited for fair iGaming compliance, real-world win rates, and payouts that rival what you'd get at the best brick-and-mortar Vegas casinos. Bitcoin is the best CashApp betting deposit option, but online casino vouchers and MatchPay casino deposits work well, too.
Online Cash App Sportsbooks
After slots and blackjack (and online casino gambling in general), online sports betting is the most popular gambling market. Offshore sportsbooks are a dime a dozen, but only the best offshore sports betting sites let you deposit quickly and safely using Cash App with Bitcoin or vouchers/MatchPay. Of course, we recommend Cash App-Bitcoin transactions since they're quite a lot faster and more widely supported than vouchers/MatchPay, and they also come with a lot more offshore online sports betting free plays.
Online Cash App Poker Sites
Poker is the online gambling pastime that kickstarted the entire offshore betting industry back in the mid-2000s, and the game has only grown in popularity since then. If you want to play the best international poker, the offshore poker rooms we recommend host online poker cash games, Sit-N-Gos, Zone Poker events, and big-money online poker tournaments 24/7. With Cash App, poker deposits are best when made with Bitcoin, but vouchers and MatchPay work, too. They're not quite three of a kind, but they're close enough!
Online Cash App Racebooks
Horse racing betting is governed by a different set of laws than casino gambling, sports betting, and poker. As such, you likely have plenty of local retail and online horse racebooks to choose from. But since these venues can only legally offer parimutuel betting and not house-banked betting (i.e. horse futures, horse specials, and horse props), offshore Cash App racebooks are the only options when you want all the options. For online horseplayers, Cash App is one of the best ways to saddle up.
---
Mobile Cash App Betting Sites
Cash App is popular because it's convenient, and it's convenient because it's mobile. Cash App for iPhone and Cash App for Android are some of the most downloaded apps on either platform, and that's not going to change anytime soon.
And just like Cash App is based on mobile convenience, so too is offshore legal online gambling. While you can access all the most trusted online gambling sites we recommend on your home computer, that only goes so far – literally!
The best Cash App offshore betting sites, of course, let you go much farther, offering full mobile compatibility with all iPhones, iPads, and Android devices regardless of screen size or display resolution.
There's nothing to download or update, either, as all the best offshore casinos, offshore sportsbooks, and offshore poker rooms are 100% browser-based.
Simply visit any of the venues we recommend using your regular mobile browser, and you'll get access to everything. And naturally, when you fund your gambling account with Cash App, you'll get that access to everything on a single device. Plus, there's no geofencing, so you can play from anywhere in the USA!
---
Online Cash App Gambling Bonuses
Bonuses are always popular with gamblers, and the offshore market boasts the best bonuses in the business. But remember: Online gambling bonuses are generally based on your chosen deposit method. Depending on how you move money into your account, you'll get a lot of free plays and free spins or a whole lot of free plays and free spins.
Generally speaking, all the most reputable offshore gambling venues – regardless of the specific kind of gambling you're interested in (i.e. online casino, online sports betting, online poker) – will separate your bonuses into two tiers: crypto and everything else.
When you deposit with crypto, you'll usually get 2X-3X more for your money than when you deposit with credit cards, debit cards, checks, bank wires, vouchers, MatchPay, etc. This is one of the main reasons we always recommend crypto deposits over all funding methods.
Of course, since Cash App deposits support both standard and enhanced online gambling bonuses depending on how you use it and where you play, you have more bonus options with Cash App betting than with any other online bet funding method.
---
Cash App Betting FAQs
---
Disclaimer: This website is not endorsed by or affiliated with Cash App in any way. Cash App is a third-party P2P app and e-Wallet platform that can be used to facilitate payments for online goods and services, including legal offshore betting. Cash App does not support or endorse online gambling.