NFL Betting At Offshore Sportsbooks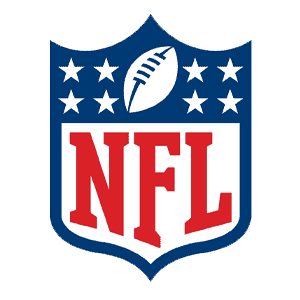 There is no bigger draw at offshore sportsbooks than the Las Vegas NFL odds that populate their boards each fall and winter, and that's because the National Football League is by far the most popular professional sports league in the United States.
Football odds at offshore betting sites are available across the entire USA and can allow members to partake at the age of 18, unlike most domestic sportsbooks which require a minimum age of 21. Don't place a bet on professional football online without taking in this comprehensive guide to NFL odds and the offshore betting sites that offer them first.
Best NFL Betting Sites For 2023
Is Betting On NFL Games Legal In The USA?
Yes. Domestic and international online sportsbooks both provide legal options for betting on NFL Football odds.
Offshore – NFL betting picks can be placed online at any of our featured offshore sports betting sites. Bets can be placed at these online sportsbooks from anywhere in the United States* because there are no laws in place that prohibit or govern online sports betting venues that operate over the web from a jurisdiction outside of the USA. Members can join and place a bet at the age of 18 or older.
Domestic – Several US states have passed laws that regulate domestic sportsbooks, and we've yet to hear of one that doesn't offer NFL odds for Week 1 through 18, Super Bowl betting lines, as well as the National Football League's Playoffs. Most of these retail sportsbooks require a minimum age of 21.
Is Online NFL Betting Legal?
Yes. Both state-regulated and offshore NFL betting is permitted online. More than half of the nation now features online or mobile NFL betting, but there are still a few where it is only offered in person or has yet to be approved. Offshore sportsbook sites accept NFL bets from Americans in every state, but each venue restricts gambling inside certain regions.
These offshore betting sites aren't impacted by US laws because they only need to follow the gaming regulations set forth by their local government or commission. To ensure that an NFL sportsbook is operating legitimately, you can locate the licensing credentials and home jurisdiction of any site at the bottom of its home page, on the "about us" page, or within the terms.
The international NFL gambling sites that are featured here are operating with current licensing and operate inside foreign countries that are respected gambling districts. They have served US bettors for years and continue to do so with stellar reputations.
How To Sign Up Online With An Offshore Betting Site In 2023
Membership is required to place a bet on NFL playoffs, Super Bowl, or regular season games, but signing up is not required to browse through each of the books we link to above to find the pro football odds you're after.
Once you know where you want to bet on the NFL, find the join icon on the homepage of the sportsbook and click it. You will be prompted to provide details to create a user profile. Once complete, you will be directed to make your first sportsbook deposit.
Sportsbook deposits can be made using USD and cryptocurrencies like Bitcoin (BTC), some sites even accept P2P services such as Cash App or Venmo. These online sports betting sites also offer bonus cash promotions that enhance online betting bankrolls so long as the terms and conditions are met.
Once your deposit is completed and the sportsbook account is funded, bettors can make their way to the pro football section and lay some action on NFL betting odds.
NFL Betting Lines Explained
The NFL bet type that garners the most attention at football sportsbooks is betting lines. NFL games will feature a line for the entire season, playoffs, and the Super Bowl. Here is an example of a standard NFL betting line that we'll use for reference:

NFL point spreads, moneyline odds, and totals (over/under) are always presented in that order for betting lines. Bets can be placed on any of these three items by clicking on the odds and then submitting the amount of money you want to risk.
NFL Point Spreads – The first betting option in a game line will be the point spread. This is a negative or positive number that discloses the number of points that a team is favored to win or lose by. In this case, KC is favored to win by -6.5. To cover the spread and win bets, the Chiefs must win by 7 or more points. The Lions must lose by 6 points or less to cover the spread.
NFL Moneylines – These odds for pro football matchups allow for NFL bets to be made on the overall winner, with positive odds indicating the underdog and negative odds placed on the chances of the favored franchise. Because Detroit is projected to lose, bookmakers will pay out $2.40 on each dollar wagered n the Lions to win. The opposite is true for Kansas City, as books will require you to bet $2.90 just to win $1.
NFL Over/Under – This number is the line that oddsmakers have declared as the amount that both teams will combine to score. Bets can be placed on whether the final point total will be under or over the line. In this case, both teams are projected to score 53.5 points. Over NFL bets will win if 54 or more points are scored, and under bets will win if they score 53 or less.
Other Popular NFL Bet Types at the Best Sportsbook Sites
NFL Futures – These involve a list of all teams or players involved in a particular future occurrence and places moneyline odds next to their chances of becoming the victor. These include Super Bowl odds, MVP bets, and next week's game lines.
NFL Prop Bets – Odds for occurrences that fall outside of the above-mentioned categories are pro football prop bets. Stat totals, MVP odds, Gatorade shower colors, or any other event that occurs during the game's television broadcast are categorized as prop bets.
NFL Parlays – A parlay is when more than one wager is combined into the same bet. All NFL bets inside of the parlay must win or the entire parlay fails. Combination football betting increases the odds, which in turn, increases the payout potential.
---
Other NFL Betting Options
Super Bowl Odds & Props – Super Bowl betting options can be found at online sportsbook sites year-round and can receive action well in advance of the two teams becoming eligible for the big game. Of course, there are plenty of game lines once the AFC and NFC titleholders have been decided, with loads of Super Bowl prop bets following that predict all the action that takes place on and off the field.
NFL Playoffs Odds – Sure, there are game lines for each round of the postseason (Wild Card Weekend, Divisional Round, Conference Championships), but months prior to that, wagers can be placed on playoff indicating odds such as division futures and Conference Championship odds.
NFL Draft Betting – Which rookie will be selected number one overall is just a tiny microcosm of the NFL Draft prop bets that are available to wager on each April. Prop bets for the 2023 NFL Draft will be available for all seven rounds that attempt to predict the correct order of players, the number of players selected from each school, and much more.
Free Agent Prop Bets – The other way that teams can improve their rosters is by signing free agents who are currently unsigned to an active contract. Odds for where free agent players will end up appear when contracts expire or when a star athlete makes a comment in the press.
Pro Bowl Betting – The NFL's version of the all-star game occurs the week before the Super Bowl and is becoming a more popular betting option each year. Futures odds for the Pro Bowl MVP, winning team, and more are on the boards the week leading up to the game but do not appear at other times of the year.
How To Make Good NFL Betting Picks
Research – Take in as much information about both teams as you can. This includes checking the latest weather forecasts, injury reports, prior head-to-head history, recent performance, and more. The more, the merrier, as any piece of trivial information can mean the difference between winning and losing.
Playing At Home Matters – The home-field advantage in football is real. Point spreads often swing between 2 and 3 points depending on who is hosting the game, so think twice before laying some action on a road team.
Don't Overplay Your Favorite Team – Nothing clouds judgment more than fandom, so don't rush into betting on your home team. We don't suggest avoiding it, either, because you possess the most inside info on your favorite franchise. We've found that most new bettors suffer the heaviest losses when betting on their favorite team, so be mindful when doing so.
Create A Solid NFL Betting Strategy
Bankroll Management – When first entering the realm of online betting, be sure to take it slow and set a maximum amount for each wager that does not exceed 3% of your total bankroll. Also, set a budget for betting that is sourced from disposable funds.
Don't Overindulge In NFL Parlays – Sure, parlay wagers can up the odds and the resulting payouts, but they rarely hit, even when all the options are overwhelming favorites. Stick to the simpler wagers that are contained in the betting line (spread, moneyline, totals) before branching out to more complicated options.
Line Shopping – We recommend the online betting sites above because we're members ourselves and prefer to shop the NFL odds for the best options. Line shopping cannot be done unless the bettor is a member of more than one sportsbook site, and a quick click-through of each will reveal the disparity between each site and their odds.
Advantages Of Offshore vs. Domestic NFL Betting
Offshore sportsbook sites allow patrons to join and place a bet at the age of 18, whereas a majority of domestic sports betting sites require a minimum age of 21.
International betting sites allow for wagers to be placed on games from anywhere with an Internet connection and does not require the download of a mobile app or travel to a brick-and-mortar location.
Cryptocurrency deposits and withdrawals can be made offshore, but domestic sportsbook sites are restricted to the use of the US Dollar. Crypto such as Bitcoin (BTC) and Litecoin (LTC) are more secure, process faster, feature higher bonus offers, and can be withdrawn within the same day.
Bettors who want to bet on the NFL at the most trusted offshore online sportsbooks can do so 24 hours a day, 365 days a year, backed by reliable customer support.
There are several states in the US that have yet to pass regulations for local sportsbooks within their borders. In a large portion of the United States, offshore sportsbook sites are the only legit option for NFL betting odds – period.
Offshore NFL Betting Apps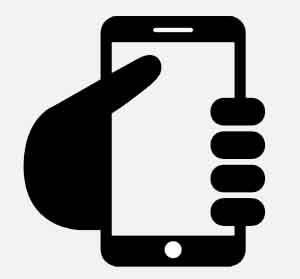 The offshore sportsbooks that we recommend for pro football betting allow access through the use of iPhones, iPads, and popular Android devices inside the United States. Using mobile web browsers, the best pro football betting apps can be accessed just by clicking on a sportsbook we recommend within this guide.
These download-free web apps allow 18 and older sports gamblers in the United States the ability to bet on pro football using their smartphone or tablets. Also, because these betting apps operate offshore, they cover most of the USA and allow for cryptocurrency deposits and withdrawals.
Live Betting On NFL Games
Each preseason, regular season, and playoff game in the National Football League can be bet upon while the clock runs at our top offshore sportsbook sites. Between the first and fourth quarters, in-play bets can be made on the point spread, over/under, and moneyline odds to win.
In-game betting lines can remain on the boards until the closing minutes of the game but can also be removed at any time that the oddsmakers choose. In-game prop bets can also be considered live because they take action while the contest is ongoing.
---
National Football League Conferences And Divisions
AMERICAN FOOTBALL CONFERENCE
AFC EAST
Buffalo Bills
Miami Dolphins
New England Patriots
New York Jets
AFC NORTH      
Baltimore Ravens
Cincinnati Bengals
Cleveland Browns
Pittsburgh Steelers
AFC SOUTH      
Houston Texans
Indianapolis Colts
Jacksonville Jaguars
Tennessee Titans
AFC WEST        
Denver Broncos
Kansas City Chiefs
Las Vegas Raiders
Los Angeles Chargers
NATIONAL FOOTBALL CONFERENCE
NFC EAST         
Dallas Cowboys
New York Giants
Philadelphia Eagles
Washington Commanders
NFC NORTH     
Chicago Bears
Detroit Lions
Green Bay Packers
Minnesota Vikings
NFC SOUTH      
Atlanta Falcons
Carolina Panthers
New Orleans Saints
Tampa Bay Buccaneers
NFC WEST        
Arizona Cardinals
Los Angeles Rams
San Francisco 49ers
Seattle Seahawks
Minimum Gambling Age For Betting On Pro Football
The minimum age to bet on football games in the USA depends on where the sportsbook is based and what state the gambler is in.
Offshore Sportsbooks: International betting sites can serve the entire United States over the Internet and can accept gamblers at the age of 18.
Domestic Sportsbooks: There are now several US states that allow for domestic sports gambling, but very few of them allow for 18 and over bettors to place a wager. 21 is the standard for legal domestic sports betting in the United States.
Depositing And Withdrawing Winnings At Offshore Sportsbooks
The sportsbook sites on this page accept cryptocurrency and US dollar options using credit/debit cards, bank transfers, and P2P options. We strongly encourage readers to deposit and withdraw using crypto because it moves the fastest and most securely and is the only same-day payout option in most cases.
USD transactions can get hung up or canceled outright, whereas cryptocurrency's regulation-free deposits and withdrawals transact the fastest. There are also no fees attached to BTC withdrawals at most books.
NFL Betting FAQs
Where can I bet on NFL games legally? 
In the United States, you can bet on NFL odds at locally regulated sportsbooks if you meet the minimum gambling age for the state you are standing in. Legal NFL bets can also be made in any state in the USA at offshore sportsbook sites. This is because there are no laws that allow or ban international betting sites that operate on the web.
Can you bet on NFL MVP odds? 
Yes. Candidates for the National Football League's Most Valuable Player are often offered for betting just prior to the onset of the NFL season. Each potential NFL MVP winner will feature moneyline odds next to them. Bet on the player you think will win and collect your payout if they do. Cash winnings are based on the amount of the wager combined with the moneyline odds.
Do NFL Vegas odds differ from what is offered offshore? 
Not really. Gamblers are encouraged to shop around to find the best odds, but moneylines, point spreads, and totals are usually pretty close across the board at domestic and offshore sites.
What are NFL player props? 
These are prop bets that project stats and in-game achievements of NFL players. These include the first player to score, total yards, total touchdowns, receptions, carries, passes thrown, or any other trackable statistic. Most NFL prop bets for players can either offer a yes or no outcome, an over/under for a stat, or multiple options.
What is NFL public betting? 
Public betting refers to the team or the side of the NFL betting line that most players are placing their wagers on. This information can be used by bettors to decide if they want to wager with or against the public.