Offshore Horse Betting Sites – Legal Offshore Racebooks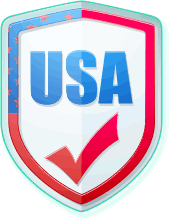 From big races like the Kentucky Derby and the Preakness Stakes to under-the-radar horses running in harnesses on European muddy tracks, the sport of horse racing is huge around the entire globe.
While you may only find a few gamblers hanging out via the random tracks around the nation, unless it's a highly publicized race, you're going to find thousands upon thousands of gamblers hanging out on most popular online racebooks (horse racing websites, similar to sportsbooks but only for horses). Our job at Offshore Betting Sites is to tell you about the legality of these sites and which ones are reputable enough for you to join.
The United States' federal government, unfortunately, feels the same about horse racing as they do about gambling in general. While US gambling states like Kentucky, Maryland and New York are allowed to have race tracks and actually have some huge races where all sorts of people show up, this sort of gambling is still something that the federal government would never sanction. But does the feds' hang-ups against legalized horse racing hurt your efforts to gamble on the ponies via offshore racebooks?
---
Can USA Players Legally Bet on Horses Offshore?
Believe it or not, the act of gambling is not something that's considered to be illegal by the US government. It does sound counter-intuitive, especially considering the government's typical stance against gambling, but the fact is that the government allows people to gamble because it basically has to allow such.
If, for instance, the government were to come out and pass an act against gambling itself, they would have to shut down lotteries, they would have to override state laws, and they would have to square off against gambling meccas like Las Vegas and Atlantic City. As you might imagine, the government isn't going this far. So they make it illegal to offer the gambling, but it's still legal to gamble. This is why you can find plenty of offshore sites and actually gamble there legally.
Offshore Betting Sites really wants to get this information out to people. Believe it or not, there aren't that many people in the United States who are actually aware that online gambling is perfectly legal. They know about the UIGEA and how the government came down against online gambling sites, and so they assume that gambling on the Internet is illegal and thus they don't try to sign up anywhere.
They don't want to get in trouble. We want to make it clear that there is no trouble. As long as you're finding a legal, reputable site based outside of US jurisdiction, you can gamble there legally. This goes for offshore casinos, offshore poker rooms, offshore bingo and yes, even offshore horse racing.
Best Offshore Racebooks For USA Residents In 2023
The following information is a refined listing of the offshore racebooks that we trust and consider to be industry leading destinations. We have personally placed them through an intense review process that effectively reveals their legitimacy, quality and value.  Each brand represented here also has a link to our offshore betting site reviews for an in depth look into each of these racebooks.
| Site Name | Bonus Offer | Payout Speed | U.S. | Join |
| --- | --- | --- | --- | --- |
| | 50% Bonus Max $750 | 24-48 Hours | | Visit Review |
| | 50% Bonus Max $1,000 | 24-48 Hours | | VisitReview |
| | 50% Bonus Max $1,000 | 24-48 Hours | | Visit Review |
---
The Benefits of Gambling on Horses Via an Offshore Site
You may be wondering why you should sign up for a site even if it is legal. Just because you can gamble at a place doesn't mean you should gamble at a place, and this is a sentiment we don't disagree with at all. In fact, we don't want you wasting your money on shoddy sites. It reflects poorly on us as a gambling resource. We want you to gamble on beneficial sites. And here are just a few of the many benefits you can experience by signing up with an offshore racebook:

The number of horse races offered is far, far more than you'll find on location
You can better follow statistics and other analytics to ensure you're betting with knowledge
The types of lines on which you can bet greatly increase
Prop and live betting options are in fuller force, and there are more players with whom you can bet
Offshore websites can offer you big, lucrative bonuses, whereas live tracks cannot
You can actually find better, fresher odds with racebooks than a real racetrack
Your money is kept safer due to very tight security
You have plenty of options for depositing and withdrawing money
You can bet on races from other countries, other leagues, etc, rather than being stuck with a few options
You can choose mobile racing options and actually bet from your phone or tablet on the go
You will never have to travel to a real race track again; no elements to deal with, just the PC
You will find high-quality graphics and non-lagging software on which to play
What We Look for in a Quality Racebook
With so many racebooks out there, it would be really simple to just throw a few names your way and to suggest you play at those sites. However, we're gamblers first and foremost at Offshore Betting Sites, and so we hold ourselves to higher standards. When we gamble, we want a high-quality gambling website with all the fixings and trimmings that go along with it.
This is why we look for many quality elements of a racebook before we deliver our verdict to you. We're looking for all the sorts of things that we would want to find in a quality racebook, and if a site doesn't meet our strict criteria we will simply go elsewhere and find one that does. Some of the things we look for in a quality racebook include but aren't limited to:

A great reputation among its many users
The ability to bet on all sorts of races from around the globe
Simulcast options that enable you to actually watch the races
Live and prop betting sections for increased action
A solid gaming platform that loads well and gives a true HD experience
Lucrative bonuses that push cash in your pocket
Multiple banking options for ease of use
Ironclad security that guarantees your account won't be hacked
A high payout rate that signals fairness
A site that can work well on any platform; e.g. PC or mobile
Quality support that's actually helpful
---
A Few Solid Horse Betting Tips to Keep in Mind
Before you start betting on races, Offshore Betting Sites would like you to take a few moments to read these very simplistic horse betting tips. We won't delve into the complicated stuff like horse handicapping. These are more or less common-sense-style tips to use when gambling.
Don't Marry a Method
So, while researching for horse betting, you've found out about certain systems, like the tier system, handicapping systems, etc. Well, we suggest that you don't marry these systems. The idea when betting on horses is to remain liquid.
You do not want to get locked into any sort of strategy, or else you're at the whims of that strategy and will only ever win or lose based on that strategy paying off or not. Instead, be fluid and use bits and pieces of different strategies to navigate the field, but be ready to move on to whichever method is best for any particular time.
Be Analytical
Analytics can help you. Sure, you probably don't want to do any more math homework now that you're no longer in school, but this is about winning money. So, if you read that horse X is 4-2 in his last six races, and you see that the two he lost were on muddy tracks when the weather turned, then use this information to your advantage to avoid a bad bet.
These are analytics. It's nothing complex. You don't have to perform complicated equations. Just pay attention to numbers associated with horses and make bets that give you a higher probability to win.
Workouts Before History
The horse you want to bet on may have won his last race, or even his last five races, but what you need to focus on are the workouts. You can easily access this info from a reputable racebook, and you will see how the horse ran in workouts. If he was limping around a turn, or shying away in the straights, or had worse times than thought, then you know not to bet.
Likewise, if you find a horse that's really killing it in the workouts, even though that horse might be 3-8 in his last 11 races, you know that horse has a better shot at winning. It's all about the latest workouts because those are performed on the actual track.
Know the Horse Itself
If you want to bet on a particular horse, don't simply follow around long shots like 40:1 in hopes of winning. Look into the horse to see how well it does. Say it's a mare who runs well on grass but not on turf, or does really well on dry land but not in the mud. These are things you need to know. Then, when you look at weather conditions and other analytics, you will know whether it's a smart bet or not.
Offshore Betting Sites wants you to join up with the best online racebooks and actually win. The more you win, the better it reflects on us. And as gamblers ourselves, we know that there's enough for everyone to win and we really wish you the best in your horse racing endeavors.