Gambling Vouchers At Offshore Betting Sites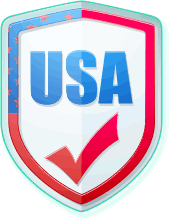 Of all the different ways to get your winnings paid out at an offshore gambling site, betting vouchers are some of the fastest and most convenient options available. Gambling voucher transactions at offshore betting sites can happen as fast as the parties involved are willing to submit them.
Sportsbook, poker, and casino voucher sales have opened the door to getting paid by popular peer-to-peer (P2P) payment methods that are not directly supported by most betting sites, such as Paypal, Venmo, Cash App, Zelle, and others. Vouchers put bettors in total control of their betting financial options, getting paid how and when you want in no time flat.
Keep reading to learn more about what betting site vouchers entail and whether or not you should use one.
What Are Gambling Vouchers?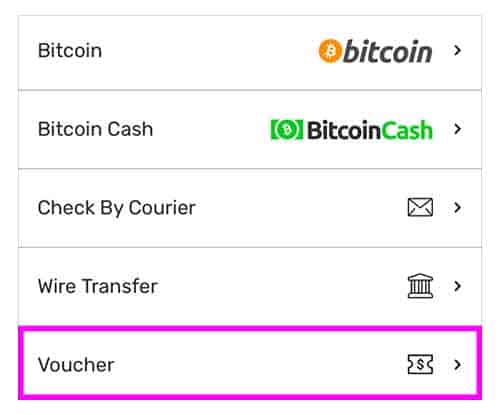 Vouchers are a way for players to trade their account balance with other players. You have the option of selling your account balance to another player through the site's secure online community or through Matchpay, or you can simply send your account balance to someone you know using the voucher code issued to you upon withdrawal. For each trade, there is a voucher code sender and recipient, and in most cases, a seller and buyer. If you're looking to deposit into your account using a voucher you will be the seller. Likewise if you are seeking to withdraw your winnings using your favorite P2P app, then you will want to sell your account balance as a voucher code.
One way to explain it is that vouchers are monies issued from online sportsbooks, casinos, and poker rooms, similar to gift cards. Instead of physical cards, vouchers are issued in the form of a code that can be entered by anyone with an active account to make a deposit and sold by anyone to make a withdrawal.
You can do one of three different things with a voucher code:
Purchase a voucher code for funding your offshore betting account using the P2P app or service of your choice.
Transfer your voucher to another player outright.
Sell your voucher for cash using the P2P app or service of your choice.
Just like a gift card, gambling vouchers can be bought and sold or given away. Online voucher sales have been happening on gambling site forums for several years now. Another option that supports voucher and player transfer transactions is MatchPay, a trusted company that specializes in "matching" up peers quickly for safe and secure P2P voucher sales. For convenience, Matchpay is included in the banking suite interface of several trusted gambling sites, such as the ones you see on this page, but once you're a member, you can use the service at just about any gambling site you wish.
One of the fastest ways to get paid from an offshore betting site in US dollars is by withdrawing via a voucher. The transactions take place within a secure online community found at the online gambling site or through MatchPay, a third party service that several prominent gambling sites have partnered with. Both options allow you to use Cash App, Venmo, Paypal, Zelle, and other popular P2P services to buy and sell vouchers and complete player transfers.
Buyers send funds using the agreed-upon method of payment, and the seller sends the voucher code via chat, text, or email. Typically, offshore betting sites do not support P2P money transfer services such as the ones mentioned above, so using a voucher to deposit or withdraw funds opens the door to these options in a sophisticated, streamlined way.
Pro Tip: Most vouchers have an expiration date of six months, so deposit the funds as soon as you get them and don't risk losing all of your money.
Voucher Deposits
Gambling site voucher codes are created by withdrawing funds, and can be sold to another gambling site member or sent to a friend as a gift. These codes include funds that can be used to deposit into accounts without delay. The gambling credit must be uploaded to the same site that it was issued from.
There are two tried-and-true methods of purchasing a betting voucher:
Through the secure online member community hosted by the gambling site that you are using. In this secure environment, sellers list the voucher they are selling, including the value of the voucher and the payment method they will accept, and buyers seek out a seller that matches their own preferences.
Through Matchpay. This is a third party service that oversees the P2P transaction and automatically pairs buyers and sellers based on the criteria they entered for their participation in the transactions such as the amount of the sale and the P2P app or service they want to use. This option provides a little bit more security and can offer faster transactions due to the automated pairing features.
Upon completion of the transaction, you will receive a voucher code from the seller. This code can be used in the banking suite to deposit funds instantly into your account. The main benefit to using vouchers to fund your online betting account is the access you get to use popular peer to peer services that online gambling sites do not typically support, such as Cash App, Venmo, Paypal, Zelle, and most others that you can think of.  So as an example, even if a betting site doesn't support Paypal deposits directly, you can purchase a voucher code using Paypal which gives you a legitimate backdoor option through a very secure environment.
While using the P2P app of your choice to gamble online is pretty awesome, there is one caveat: neither vouchers nor player transfers qualify for any sign up or reload bonuses or promotions unless the offer specifically mentions a special exception. We've yet to see any exceptions to this rule. If you have your heart set on using some of that tempting bonus money available at these sites when you sign up, we suggest you skip the vouchers and consider using crypto to fund your account instead.
*Do not wait too long to use your gambling voucher code because the funds have an expiration date. Bovada's vouchers expire after six months.
Voucher Withdrawals
If you are ready to get paid out in cash and quickly, then a voucher transaction may be perfect for you.  You begin the withdrawal process by entering your account profile and navigating to the banking suite. From there, press the withdrawal button and select vouchers as the method by which you'd like to get paid.
Next, you'll enter the amount to be included in the betting voucher. This number will range from site to site but typically has a minimum of $10 and a maximum somewhere in the neighborhood of $3,000.  Upon approval of your withdrawal request (this typically happens within a matter of minutes or hours depending on the current workload of the banking suite) you will be issued a voucher code that you can then send to another player or sell using the gambling site's online community or Matchpay.
Both the online community and Matchpay will facilitate transactions between you and a buyer. You will designate what payment method you will accept for the purchase. When you receive payment from a buyer, you will then turn around and send them your voucher code via email. How quickly you receive your payout will be determined by how quickly you are paired with a buyer, how quickly the buyer sends payment, and what P2P app you use for the transaction. There are many buyers at any given time, so the potential for a rapid sale and completed transaction is good.
★ Same-Day Payouts With Vouchers
Sportsbook, poker or casino voucher codes are usually generated within minutes. Selling the voucher requires being contact by a buyer in the betting site online community or being paired with one using MatchPay. Selling a voucher can be achieved more quickly using MatchPay because they match up buyers and sellers automatically and remove any delays imposed by buyers having to manually search through listings to find yours.
Our MatchPay requests have typically been picked up by a buyer in MatchPay within minutes, concluding within an hour in most cases. We've also had great experiences buying and selling vouchers over the gambling site community message boards, but it takes a little more work and time than when we used MatchPay.
Using Casino Vouchers
There is a handful of valid offshore online casinos that support casino voucher deposits and withdrawals. More and more players are looking for the convenience and ease of using the P2P apps they use every day to also facilitate their real money casino gaming transactions as well. Casino vouchers and player transfers achieve this perfectly, creating a win-win for all parties.
We have not experienced ourselves nor have we been notified or heard of any players having any security or other issues with any voucher transactions.  The process is well thought out and streamlined with the necessary security protocols in place to mitigate potential problems before they occur. Each of these casinos is legally licensed and regulated through a respected offshore gambling jurisdiction and is operating legitimately within the industry. Additionally, we are registered and active players at each of them, so we have vetted each of these sites not only as industry insiders, but as real money players as well.
Best Offshore Betting Sites With Casino Vouchers For September 2023
---
Using A Sports Betting Voucher Online
With the instant popularity of P2P apps that facilitate online transactions, its no wonder that bettors are seeking ways to use their favorite money transfer services to bet on sports. Sports betting vouchers make it possible for you to use Cash App, Paypal, Venmo, Zelle, and other P2P services to fund your betting account and withdraw your winnings even though the betting sites don't directly support those apps.
At this time, there is only one legal offshore sportsbook that supports betting vouchers and player transfers. In fact, Bovada was one of the first brands across all gambling platforms to launch the concept. They also have integrated Matchpay directly into their banking suite interface, further streamlining things. I'm not going to lie, Bovada is hands down our #1 recommendation for offshore sports betting, with or without voucher transactions. Everyone on our team feels the same way.
Bovada recognizes that international transactions can be challenging for USA bettors at times, and they creatively think outside the box to accommodate American gamblers and keep things as simple as possible.  We are hopeful that more sportsbooks will follow Bovada's lead and add vouchers and player transfers to their banking suite options. If and when that happens, we will enthusiastically update this information to reflect that.
Best Offshore Betting Sites With Sportsbook Vouchers For September 2023
| Site Name | Bonus Offer | Payout | U.S. | Join |
| --- | --- | --- | --- | --- |
| | 50% Bonus Max $750 | 24-48 Hours | | Visit Review |
---
Online Poker Site Vouchers
Even though we have multiple offshore poker sites that we recommend to you throughout this site and that we use ourselves for real money poker action, only one of them supports betting voucher transactions. As with sports betting, Bovada is our sole voucher poker site. If we are only going to get one poker room in this category, we're glad that one is Bovada. It's not a secret that Bovada is the favorite among our entire team. The fact that they support voucher transactions in their poker room only reinforces what we know to be true, that Bovada is an industry leader and innovator.
The Bovada poker room offers all the favorite games such as Texas Hold'em, Omaha, and Omaha Hi Lo, Zone Poker for rapid, fast fold games (including multiple entry options), a robust tournament schedule, and sophisticated features built into their proprietary poker interface. You can chat with other players, play real money games through the Bovada mobile poker app, enjoy anonymous tables, activate table and card customizations, instant rematches, and that's just a few.
Best Offshore Betting Sites With Poker Vouchers For September 2023
| Site Name | Bonus Offer | Payout | U.S. | Join |
| --- | --- | --- | --- | --- |
| | 100% Bonus Max $500 | 24-48 Hours | | Visit Review |
---
Benefits Of Online Betting Voucher Codes
Withdrawable dollars in your gambling site account can be issued via a betting voucher and sold to another member of the same site. That's nice and all, but why would you want to do this? Well there are some distinct perks to using vouchers and player transfers, including:
Each of our most trusted offshore betting sites features unique banking options, but popular options like PayPal, Venmo, Cash App, Apple Pay, and others are not accepted at any of the US friendly gambling sites we consider to be reputable and legitimate. However, you can buy or sell a voucher using those popular methods with transactions facilitated through the member online community or MatchPay. Getting to use these P2P services is probably the biggest draw to using betting vouchers.
Deposits and payouts can literally occur within minutes when you're paired quickly with the other party and everyone completes their part of the transaction immediately. Compare this to other banking methods such as bank wire transfers or check by courier, both of which can take between 3 days and 14 days to complete.
Ultimately, voucher payouts and deposits put the financial decisions into the user's hands, with options that expand beyond what the gambling sites can offer.
---
Options For Buying Gambling Vouchers
Because the acquisition of a gambling voucher is only limited to what a seller can accept, it opens the door for you to make a deposit using any method you prefer. That means that by purchasing an offshore betting site voucher from another member, you can deposit using:
Venmo
Google Pay
PayPal
Apple Pay
Zelle
Samsung Pay
Cash App
Xoom
Popmoney
Chime
---
Buying And Selling Gambling Vouchers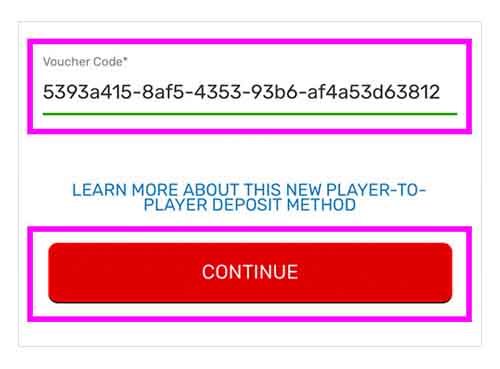 The ability to sell casino vouchers to other members allows you to deposit money using any funding option on the market. The only limitation is what the voucher seller accepts. This means that technically, deposits and payouts can occur using popular peer-to-peer companies PayPal, Venmo, Cash App, Apple Pay, Samsung Pay, Google Pay, or any other type that both the seller and buyer possess.
While voucher sales can be made on the open market, reputable third-party person-to-person firms will supervise the transaction process. MatchPay is a burgeoning P2P company that acts as a host for buying and selling gambling vouchers. They are built into the banking suite for ease of use, but their services can also be used at other sites included in our offshore betting site reviews. For security reasons, we do recommend that you restrict your voucher transactions to either the online community hosted at the gambling site or Matchpay. It is not advisable to complete negotiations or transactions from Reddit or other public forums where a player's membership to a gambling site is not verified through specific oversight.
Using MatchPay, you submit your preferences regarding payment method and amount, and the service will automatically pair you with someone that supports your terms. This automation feature streamlines and speeds up the process as opposed to reaching out to sellers/buyers yourself through the community forum.  We strongly urge you not to seek transfers from outside sites, such as Reddit, as you lose any protections or coverage that the oversight at the gambling site forums and Matchpay offer.
Help Resources Available At Online Betting Sites
All of the betting sites you see featured on this page recognize that Vouchers, Matchpay and Player Transfers are all unique payment/withdrawal processes that are specific to the online gambling arena and are new to most people. This being the case, each site has prepared some additional resources to assist you in getting started using these options.
If you visit the 'help' section at any of these sites, you will find topics broken down by categories and sub categories. To speed things up – I simply navigate to the help section and type in 'vouchers' into the search function within the help section. I am immediately presented with multiple helpful tutorials that quite literally take me by the hand to help me understand how to buy vouchers, sell vouchers, deposit using vouchers, and withdraw using vouchers, complete with screenshots and meaningful instructions. In some cases there are also some video tutorials.
---
Voucher Codes For Mobile Betting Apps
Betting on your iPhone or Android smartphone is all the rage these days, with mobile gambling taking up a larger share of the market each year. Using a gambling voucher at any betting app we recommend here works the same way as if you were using the website on a laptop or PC. Vouchers aren't promotional in nature, so there's no extra incentive to request one using a mobile device vs using a computer. No matter what type of mobile gambling you intend to do, incorporating a betting voucher is as easy as copying and pasting a code and pressing submit.
Buying and selling vouchers is also an option using mobile devices. You can purchase a voucher directly from a seller using the gambling app's message board or let MatchPay handle the transaction for more convenience. We prefer MatchPay because it brings the sellers and buyers together fast, and they ensure the deal goes through without any issues. All of the gambling sites on this page provide an exceptional, well designed mobile app that performs beautifully regardless of the device it is being rendered on.
---
Can I Get A Sign Up Bonus Or Reload Bonus If I Deposit With A Voucher?
Unfortunately not. Gambling sites consider voucher funds to be in-house money that never left their coffers. Gambling bonus promotions are geared toward newly deposited monies. Therefore, deposits made using casino vouchers are not eligible for a betting site bonus unless a promotion specifically mentions an exception. We've yet to see this type of exception offered.
---
FAQs For Using A Betting Voucher Online