Offshore Betting Sites Accepting Venmo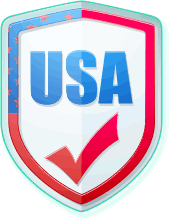 The best international gambling sites all offer support for a large number of efficient and reliable gambling banking options, but one thing they've never been able to take is Venmo. Venmo is a US-only service, and since these sites are located overseas, they can't receive Venmo transfers directly.
However, with the advent of gambling vouchers (select sites) and the third-party MatchPay service (Bovada only), players can now privately buy and sell account balances among each other using Venmo – and then deposit these voucher codes into their betting sites of choice! There are several offshore betting sites accepting Venmo this way, and our short Venmo betting guide shows you how to use the popular P2P service to top off your bankroll legally, safely, and quickly.
The Best Venmo Betting Sites For Offshore Gamblers In 2023
| Site Name | Bonus Offer | Payout | U.S. | Join |
| --- | --- | --- | --- | --- |
| | 100% Bonus Max $3,000 | 24-48 Hours | | Visit Review |
| | 500% Bonus Max $5000 | 24-48 Hours | | Visit Review |
What Is Venmo?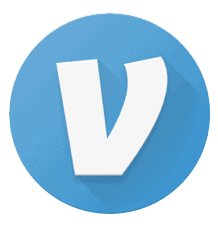 Venmo is a person-to-person (or P2P) instant-pay service that was founded as a PayPal subsidiary in 2009. Now, more than 50 million US residents use Venmo every day to privately send money to one another. Many online vendors also accept Venmo for the purchase of goods and services.
However, because Venmo is US-only, recipients and vendors must be located in the United States. That means legal offshore gambling sites have had to implement workarounds to allow players to fund their bets using the Venmo service. Fortunately, some of the best online casinos, sportsbooks, and poker sites have done just that.
These sites use a player voucher system or the third-party MatchPay service (which effectively automates the voucher process) that lets individual members buy account balances from other members and sell these balances to collect same-day payouts (which used to be reserved specifically for offshore Bitcoin betting deposits).
Note: Betting vouchers/player transfers and MatchPay funds can be purchased or sold using Venmo and other P2P services like PayPal, Cash App, and Zelle. Zelle is unique in that offers players the ability to make voucher/transfer deposits and withdrawals as well as Bitcoin deposits using the Zelle-To-BTC betting option, while Cash App actually allows users to buy and send BTC directly within the app itself.  
How To Use Venmo For Legal Offshore Betting
Venmo is used for offshore bet funding at sites that support the gambling voucher, player transfer, or MatchPay option. While not every top betting site has voucher/transfer/MatchPay systems in place, this is one of the fastest-growing banking methods in the industry, and we expect it to become standardized across the online gambling space in the near future.
Currently, just a few sites support Venmo gambling options via the above methods. Not surprisingly, the operators that accept Venmo betting banking are Bovada LV and similar sites (i.e. Café Casino), which are consistently ahead of the pack when it comes to innovative banking and online betting solutions. Bovada is currently the only site that supports MatchPay Venmo deposits and payouts, though more sites are expected to get on board in the near future.
Venmo Offshore Betting Deposits
To make a Venmo betting deposit, the first step is to make sure you have an account at a participating site. To do that, follow any link on this page to a Venmo-friendly gambling operator, register for free, and fill out the necessary information.
Remember, these sites use cutting-edge SSL and TLS encryption and never sell or share your personal information, but they do need to know that you are who you say you are in order to send you your winnings.
During sign-up, skip the deposit option at first, since to make Venmo deposits, you must first buy a betting voucher code (or player transfer code) from a fellow site member. To do that, simply follow these easy steps:
Visit your site's Community page and look for a voucher code for sale in the amount you'd like to deposit. The seller will indicate whether or not they accept Venmo as a payment option.
Contact the seller of the voucher code and coordinate with them to buy their code via Venmo.
Using your Venmo app, enter your recipient's Venmo address and send the required amount of money to them.
The voucher seller will release the voucher code to you via email, messaging app, text, etc.
With your gambling voucher in hand, head over to your site's Cashier page, select the Voucher or Player Transfer option, and submit your code in the provided field. The full amount of your voucher/transfer will be credited to your account immediately. You can also select an optional online gambling bonus at this time.
Venmo Deposit Fees: There are no fees for gambling vouchers or player transfer deposits, nor are there Venmo fees when sending private personal Venmo transfers.
MatchPay Venmo Deposits: MatchPay is a third-party service that effectively automates the above and similarly has no added fees. To use Venmo to make a MatchPay gambling deposit, you don't have to look for voucher codes for sale. Instead, simply select the MatchPay option from the Bovada Cashier page, sign up for free to become a MatchPay Trader, link your Venmo account to MatchPay, enter in the amount you wish to deposit, and wait for the service to "match" you with another site member.
Venmo Offshore Betting Payouts
Venmo payouts at participating offshore betting sites are simple enough, though they do require a few extra steps compared to some other methods. To get paid via gambling vouchers or player transfers using Venmo, the basic process is listed below.
Just remember that while vouchers and transfers allow for same-day payouts, they won't always do so. This is because, to sell your voucher/transfer, you must be contacted by (and coordinate with) a buyer.
Sometimes, it can take a little while for buyers to contact you, but in our experience, voucher withdrawals usually let you get your winnings the same day you post your voucher code for sale.
Visit your site's Cashier page and select the Voucher or Player Transfer option.
Enter in the amount of your eligible account balance you wish to withdraw. As with all legal offshore betting withdrawals, you can only withdraw balances that have met any bonus rollover or bonus playthrough requirements. Bonus balances are not transferrable using the voucher/transfer method.
Your offshore betting site will send you a voucher code or player transfer code to the email address associated with your account.
Once you receive your code, post an ad on your site's Community page or discussion forum. Specify the amount of the voucher and that you accept Venmo payments.
When a buyer contacts you, give them your Venmo address and await payment.
As soon as you receive your money, be sure to release your voucher/transfer code to the buyer. Your site's terms of service mandate that you do this ASAP, as sellers who fail to fulfill their end of the agreement risk account closure and funds forfeiture.
Venmo Withdrawal Fees: There are no fees for gambling vouchers or player transfer withdrawals, nor are there Venmo fees when receiving private personal Venmo transfers.
MatchPay Venmo Payouts: As with deposits, MatchPay payouts allow offshore gamblers to skip the rigmarole of posting voucher codes for sale. Just select the Bovada MatchPay option at the site cashier (remember, MatchPay is Bovada only), sign up for MatchPay if you haven't already, enter in the amount you wish to pull out of your account balance, and submit the form. MatchPay Venmo payouts have no added fees and are generally faster than voucher/player transfer methods.  
Types Of Offshore Betting Sites Accepting Venmo
The offshore gambling sites that currently employ the voucher/transfer method for Venmo deposits and withdrawals feature the full gamut of betting options for US players aged 18 and up. These include online casino gaming, online sports betting, online poker, and online horse racing betting.
Venmo Casinos
Several of the most-trusted online betting sites accept Venmo-Voucher payments for deposits and withdrawals, though we expect this list to grow by leaps and bounds in short order. That said, even though your options are currently somewhat limited, the sites that accept Venmo deposits via vouchers and transfers are the best in the business, such as Bovada and Café Casino.
These operators have hundreds of RNG electronic casino games including online slots gambling, offshore blackjack gambling, live dealer games, and specialty games like online bingo, keno, and more, all backed by the best fair-iGaming-certified developers in the business. Venmo-friendly offshore casinos even have progressive jackpot games with million-dollar paydays on the line!
Currently, Bovada Casino is the only site that supports Venmo deposits and withdrawals via the MatchPay platform.
Venmo Sportsbooks
Right now, only Bovada Sportsbook takes Venmo deposits via the voucher, player transfer, or MatchPay method. Of course, Bovada is America's favorite offshore sports betting site, and it's one of the most trusted players in the game. So if you want to play the game, you can bet on games quickly and conveniently using Venmo deposits.
The process to buy a Bovada Voucher code with Venmo is simple and straightforward (as is the process to deposit and withdraw using Bovada MatchPay), and you'll be able to wager on all the major US and international leagues immediately. Bovada supports live betting options and even offers a custom Prop Builder tool so you can create your own lines!
Venmo Poker Sites
Online poker is hugely popular, and you can pull up a seat at the virtual felts and go all in faster than ever when funding your poker account with Venmo. As with other betting markets, only a few sites actually accept Venmo via betting vouchers or player transfers, with the Bovada Poker Room being the best of the bunch. Bovada is also the only online MatchPay poker room at this time.
While we expect other offshore poker sites to accept Venmo using their own voucher/transfer/MatchPay systems soon, Bovada is a great option no matter the competition, with cash table games open 24/7, multi-table poker support, Sit 'N' Go events for medium-sized pots, and huge online poker tournaments for six-figure payouts starting around the clock.
Venmo Horse Racebooks
Although online horse racing is available in many states, the options you'll find at the best offshore racebooks are second to none (except maybe Secretariat!). A few horse betting sites accept Venmo via the voucher/transfer system, with Bovada again being our go-to operator. And also again, Bovada Racebook is the only online horse betting site that supports Venmo MatchPay deposits and payouts.
Online horse racing betting at international gambling sites offers a superior experience to typical domestic online racebooks, as these venues feature lines on daily races from dozens of US-based and international racetracks. Plus, you can only get house-banked horse racing futures at these venues, as domestic racebooks are limited to pari-mutuel betting. So don't hold your horses, and pony up now!
Mobile Venmo Betting Sites
Venmo was designed to be a mobile-friendly product, and almost everyone that uses the service does so via their iPhones, iPads, and Android devices through the Venmo app.
Similarly, the best offshore betting sites that accept Venmo are designed to be accessed from any platform, with an emphasis on the mobile betting experience. These sites don't need any downloads or updates, either, because they're available right through any modern mobile web browser.
And because there's no geofencing, you're never limited on where you can and can't bet. With Venmo betting at online offshore gambling sites, you can fund your bankroll, place your bets, and collect your payouts from a single device, anytime, anywhere!
Venmo Gambling Bonuses
Venmo deposits at participating offshore betting sites allow members to claim both deposit and reload bonuses. These are typically offered as deposit-match bonuses, where your bankroll is boosted by 100-300% of the amount you put in directly.
These free bets, free plays, and free spins all come with rollover requirements (aka playthrough requirements) to be aware of, with the exception of online poker bonuses, which have no rollovers.
However, even with attached rollovers/playthroughs, the offshore gambling sites we recommend all have reasonable, fair terms. Therefore, we always suggest accepting gambling bonuses and betting promos whenever they're available.
When you deposit with the Venmo-Voucher method or Venmo MatchPay method, you'll be able to claim your site's basic non-crypto bonuses, including an assortment of the following:
Offshore Casino Sign-Up Bonus
Offshore Casino Reload Bonus
Offshore Sportsbook Sign-Up Bonus
Offshore Sportsbook Reload Bonus
Offshore Poker Sign-Up Bonus
Offshore Poker Reload Bonus
Offshore Betting Refer-A-Friend Bonus
Offshore Betting No-Deposit Bonus
Venmo betting sites that feature horse racebooks also allow members to claim horse racing bonuses, but these are not dependent on deposits in most cases. Bovada LV does allow members to use sports betting bonuses for horse racing, though this is an exception to the rule.
Horse betting bonuses are usually offered in the form of track rebates or horse rebates, and they're automatically available to all members and have no rollover/playthrough requirements.
Venmo Gambling FAQs
---
Disclaimer: This website is not endorsed by or affiliated with Venmo in any way. Venmo is a third-party P2P app and e-Wallet platform that can be used to facilitate payments for online goods and services, including legal offshore betting. Venmo does not support or endorse online gambling.