Offshore Sports Betting Sites – Are Offshore Sportsbooks Legal?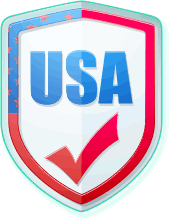 The focus of our Offshore Betting Sites guide is to provide accurate and up to date information about the legal status and reliable accessibility of betting entertainment for US players. Offshore sports betting is certainly an integral part of that focus and likely carries the most questions considering the dramatic changes that the US sports gambling market has undergone since 2017.
To provide a comprehensive and well-rounded view of this industry, we will provide information about relevant US gambling laws that impact sports betting, which legally licensed sportsbooks accept US players, and what the advantages are for going with offshore sportsbooks.
---
Best Offshore Sportsbooks For Americans In 2023
The following sports betting sites are located offshore and can legally accept wagers from players in the United States.  We only list a couple as we are really only interested in the absolute upper echelon of trusted sports betting sites.
These top sportsbooks are legitimately licensed and regulated, offer a wide range of wagering options, odds and betting lines, and deliver a feature-rich, high-quality wagering experience that includes mobile betting and live betting. They have a secure banking suite with US friendly deposit methods, fast payouts, and substantial bonus offers and promotions.
---
Types of Sports Covered by Offshore Bookmakers
One big benefit of gambling online is that you can gamble on an incredibly wide variety of sports including NFL betting at offshore sportsbooks. Not only can you find other popular US-based sports that you love, like baseball, hockey, etc, but there are also tons of international sports on which you can bet as well.
Here are just a few of the many different types of sports you can find to bet on via a reputable sportsbook:
Football betting (NFL, amateur, College NCAAF, Canadian, etc)
Basketball (NBA, College NCAAB, D-league, Euro, etc)
Golf (all tournaments and rounds)
Hockey (multiple leagues, pro, and amateur)
Baseball
Boxing (all weight classes)
UFC (most every ultimate fighting league and match)
Martial arts (local and international competition)
Soccer (Champions League, FIFA, MLS, etc)
Tennis (every major tournament)
Lacrosse (multiple leagues)
Softball (local and international)
Olympic Games
Racing (NASCAR, trucks, bikes, etc)
Esports
And much more
---
Are There Advantages to Offshore Online Sports Betting?
There are numerous advantages to placing bets at an offshore location versus dealing with local bookies. Here are just a few of the benefits you can experience by playing with an offshore sportsbook:
Licensed and regulated online bookmakers operating outside of US borders are legally sanctioned and there is nothing illegal about Americans placing bets at these destinations.  On the flip side, state-based bookies are illegal in most regions throughout the US. Though domestic sports wagering is currently on the rise, the industry is too young to have widespread access to local bookies just yet.
Online sportsbooks offer 24/7 access through the convenience of your PC, laptop or mobile device.
Offshore sportsbooks offer you attractive incentives,  reduced juice, bonuses and promotions that Vegas and other state-regulated sports wagering markets cannot. Vegas bookies may offer you a free drink, but you can get lower juice options, free bonus money and free slot spins at online gambling sites.
You never have to travel anywhere to place bets at online bookmakers; simply create an account and log in anytime you want.  Domestic sportsbooks require you to be within a specific proximity to them or their servers.
They provide mobile access from smartphones and tablets, allowing bettors action on the go from anywhere that they have an Intenet or cellular connection.
Online banking options make it possible to fund your account or request a withdrawal from your PC, laptop or mobile device.
Security measures are such that playing online is actually safer than walking around with money.
No matter what the sport is, you can probably find it with an offshore site; they simply have a ton of US-based and international sports on which you can wager.
You will find many more line options, prop bets, and live, in play betting opportunities with offshore sites via the Internet.
---
Why Domestic Sports Gambling Has Been Illegal In the US – the Big Three Betting Restrictions
Even though there are popular hotbeds for gambling entertainment within the United States such as Las Vegas, Atlantic City, Reno, and others, there have also been some very restrictive laws in play. Online sports betting is in its infancy in America due to these restrictive laws.  They have changed recently, so here's a look at the three most prominent regulations which were largely responsible for the boom in offshore sportsbooks for US players in the first place.
The Federal Wire Act
Technically known as the Interstate Wire Act, this is a piece of government legislation passed in 1961 that made it illegal for anyone in America to knowingly accept wagers via a wire (which at the time only included telephones). The law has evolved over time to include Internet gambling, with its application evolving even more in recent years.  Until 2011, the law prohibited all forms of domestic online wagering, including online sports wagers.
After the 2011 DOJ formal opinion was issued, the law only kept sports related wagering on the hook.  However, after the 2018 repeal of PASPA, the law now only outlaws online interstate wagering.
Since the modification of the Wire Act's application, state-based online casino, poker, and sports gambling are now permitted within the states that allow gambling and have passed appropriate legislation to legalize and regulate it.  The Federal Wire Act does not and never has prohibited offshore online sports betting.
PASPA
The Professional and Amateur Sports Protection Act of 1992, also called the Bradley Act, was supposedly the government's way to protect athletes from the influence of things like points shaving and undue pressure to make spreads. Oregon, Delaware, Nevada, and Montana were exempt from PASPA, but in every other state sports betting was expressly illegal.
This all changed when New Jersey decided they were indeed going to offer state-regulated sports gambling entertainment.  Lawsuits were filed by the major sports leagues and court cases made it all the way to the Supreme Court, where eventually they ruled in NJ's favor.
In May of 2018, SCOTUS determined that PASPA was indeed unconstitutional and the law was effectively struck down. There are no longer any federal laws that tell individual states that they cannot allow bookmakers to be regulated within their borders.  PASPA has never had any relevance to offshore sports betting and did not ever make it a crime to bet on sports online.
UIGEA
Signed by President George W. Bush, the Unlawful Internet Gambling Enforcement Act of 2006, known as the UIGEA, is that big piece of legislation that almost killed the poker boom by itself and brought the entire online gambling industry to its knees. This act basically placed heavy regulations on how gambling related transactions were to be processed by banks and/or credit card companies, or rather how they were to be rejected by the financial powers that be.
While debilitating to the industry at first, reputable and legitimate sportsbook operators and payment processors have learned to operate within the confines of this law, and the top offshore sportsbooks have returned to the US gambling market.  The UIGEA bill has always been directed solely to financial institutions and does not directly impact the act of placing bets online in any way.
Is Offshore Sports Betting Legal?
Yes, they are, as long as they possess legitimate credentials verifying their licensing and good standing with the regulatory agencies within the jurisdiction in which they operate. This is something we verify for every gambling site we recommend or that we personally place wagers at. We are not just analysts, we also possess extensive experience as bettors.
All of the above mentioned federal laws have one common thread:  they all specifically target the actual business operations, not gamblers. None of them has ever criminalized or made placing bets at offshore gambling sites illegal.  The application of these laws is often misrepresented by gambling opponents.
All you really need to remember and/or focus on is that any sports-related bets you place must always be done through a legally licensed destination that is subject to regulatory oversight and that is operating within the industry legally. The same holds true for the following types of online gambling venues:
---
Do Offshore Betting Sites Offer Mobile Apps?
According to most reputable reports and statistics from technology analysts out there, it's clear that we are already to the point that mobile computing is very close to being the number-one way the web is accessed. This means that most people in the USA who gamble are already looking for mobile-friendly sportsbooks so they can play from their iPads, tablets, and smartphones. Are these offshore bookies remaining technologically relevant when it comes to mobile applications? This is definitely an area we check out.
When we review and recommend a sportsbook to you, that site needs to have good mobile technology integrated into their framework.  This means a responsive mobile interface that is compatible with any device, and a great software platform that is quick-loading and reliable.  We also prefer that no downloads are required and that account management processes, such as banking functions, profile edits, claiming bonuses and talking to customer support are accessible through a sportsbook's mobile app as well.
---
Our Process for Selecting The Best Legal Offshore Sports Betting Sites
Our offshore betting site review process is intense and covers hundreds of elements pertaining to an online gambling operation. Here is a list of just a few of the components we examine and evaluate during this process.

Documentation of legitimate licensing and regulatory oversight
A record of fair-play and documented compliance certifications from third-party agencies that support legitimacy and trustworthiness.
Well designed, reliable and glitch-free user interface for PC, laptop and mobile devices.
Lag-free, quick-loading site and/or mobile application
Multiple lucrative bonuses, promotions, incentives, and rewards
Strong security profile with a successful record for ensuring player safety with financial transactions and identity information
Reliable payment structures; e.g. sportsbooks that operate like a bank
Multiple separate banking options for deposits and withdrawals, processing of transactions efficiently and quickly, we want to see lightning-fast payouts
Great customer support that is knowledgeable and responsive
Ironclad account security to protect your account transactions and funds
A wide range of sports categories, betting lines, odds and wagering options
A site that accepts Americans with open arms
A site that deals in USD so you don't have to deal with currency conversions.
And so so much more
Our stringent requirements for inclusion in this guide are born from this extensive evaluation.  We take the opportunity to provide recommendations to the US gamblers as a serious responsibility.  It is not our job to convince you that gambling or online betting is a good fit for you, it is our job to provide what you need to make an informed decision that lines up well with your specific circumstances.
---
How To Sign Up with an Offshore Sportsbook
To ensure you're properly signing up for a sportsbook, as book A and B may be different, make sure you're following precisely the instructions given to you by the site. But here are a couple of universal things that can help you with the process.
Make sure you have an email address to use that you know well and can access easily
Make sure you check out the payment options at the site you are considering and that they are viable for you to fund your account with
Sign up with multiple sportsbooks so that you can shop the betting lines for the best odds on a particular game, match or event.
Never sign up and deposit unless you're actually going to bet. You don't want to leave money just hanging out in your account if you're not truly interested in wagering.
Hopefully, you will leave this page more informed than when you arrived, and that you walk away with information that benefits you as you determine whether or not online sports betting is a good fit for you.  If it is, then our recommended bookmakers are a great place to start.  If not, then you've still found what you were looking for, answers.
Sources:
https://en.wikipedia.org/wiki/Federal_Wire_Act
https://www.usasportsbooksites.com/legal/
https://www.law.cornell.edu/uscode/text/31/subtitle-IV/chapter-53/subchapter-IV