May Madness: Offshore Betting Giant Bovada Debuts NFL Sim Classic Tournament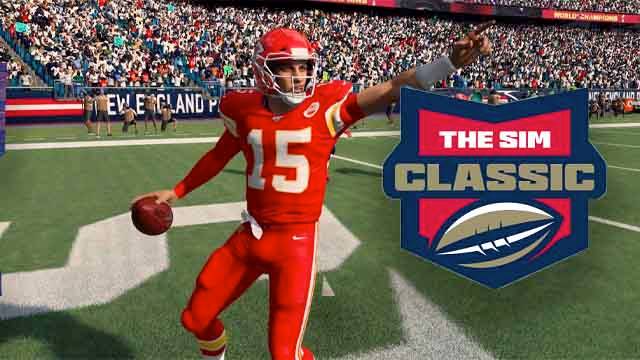 A majority of the United States is preparing to reopen for business after a lengthy COVID-19 shutdown, but major sports are still on hold for at least the next few weeks. During this pause in the action, odds on video game simulations have been given the spotlight at top-rated offshore betting sites.
One of the largest and most trusted offshore sportsbooks in the industry, Bovada, has jumped into the video game sims betting ocean with both feet, presenting The Sim Classic, a tournament of simulated NFL games using Madden 20 as the software.
The Sim Classic began on May 9th and will last until the 24th.  There will be a minimum of sixty simulated NFL contests that can be seen in the Sim Classic section of Bovada's sportsbook. Links will also be provided in the betting line to view the stream directly on Twitch.
Futures odds on which teams will advance to the round of 16, division winners, and which team will be declared the champion of the Sim Bowl are offered. Live in-game betting is an option, as well as parlays for multi-game action.
The style of play is similar to that of FIFA World Cup Soccer tournaments. Each four-team NFL division will compete amongst themselves, with the top two teams advancing to the sweet 16 where it becomes a loser-goes-home, winner-take-all tournament.
Last season's rosters will be used, with the game skill setting at rookie level. The contests will be quite lengthy with fifteen-minute quarters but will be slightly accelerated with a 20-second play clock. Weather will not play a factor in these matchups as conditions for each game will be set to partly cloudy.
The games at regulated offshore casinos are run by software that is held to the highest industry standards and offer glitch-free play. The same cannot be said for Madden 20 as glitches can occur that affect final outcomes. If any glitches occur during Sim Classic matchups, it will be considered a game occurrence and will not void any betting odds.
Jacksonville Jaguars @ Houston Texans +7.0
Straight: Jaguars +215, Texans -295
Total: 55.0
Just like in the real NFL playoffs, all contests must feature a winner. Since there is no human involvement in these simulated games, there is the potential for lengthy matches that last for multiple overtimes.
The Sims Classic is ongoing for the next two weeks, so there is ample opportunity to wager on several games, but don't wait too long. Below are more examples of the betting lines offered for the tournament.
Sim Bowl Winner
Baltimore Ravens +650
Kansas City Chiefs +650
Green Bay Packers +725
Dallas Cowboys +750
New England Patriots +750
San Francisco 49ers +800
New Orleans Saints +850
Seattle Seahawks +1400
Minnesota Vikings +1600
Pittsburgh Steelers +1600
Philadelphia Eagles +2200
Houston Texans +2800
Tennessee Titans +3300
Atlanta Falcons +5000
Indianapolis Colts +5000
Los Angeles Chargers +5000
Los Angeles Rams +6600
Tampa Bay Buccaneers +6600
Carolina Panthers +8000
Chicago Bears +8000
New York Jets +8000
Buffalo Bills +10000
Oakland Raiders +10000
Cleveland Browns +12500
Denver Broncos +12500
Jacksonville Jaguars +15000
New York Giants +75000
Arizona Cardinals +100000
Cincinnati Bengals +100000
Detroit Lions +100000
Miami Dolphins +100000
Washington Redskins +100000
AFC Conference Winner
Baltimore Ravens +325
Kansas City Chiefs +325
New England Patriots +375
Pittsburgh Steelers +750
Houston Texans +1200
Tennessee Titans +1400
Indianapolis Colts +2000
Los Angeles Chargers +2200
Buffalo Bills +3300
New York Jets +3300
Oakland Raiders +3300
Denver Broncos +4000
Cleveland Browns +5000
Jacksonville Jaguars +5000
Miami Dolphins +25000
Cincinnati Bengals +30000
Division of Sim Bowl Winner
AFC East +650
AFC North +450
AFC South +1200
AFC West +550
NFC East +600
NFC North +500
NFC South +650
NFC West +450
AFC East Winner
New England Patriots -200
New York Jets +210
Buffalo Bills +1000
Miami Dolphins +4000
To Advance from Division
Arizona Cardinals +750
Atlanta Falcons EVEN
Baltimore Ravens -800
Buffalo Bills +225
Carolina Panthers +175
Chicago Bears +300
Cincinnati Bengals +750
Cleveland Browns +350
Dallas Cowboys -1200
Denver Broncos +175
Detroit Lions +1000
Green Bay Packers -700
Houston Texans -225
Indianapolis Colts +115
Jacksonville Jaguars +185
Kansas City Chiefs -650
Los Angeles Chargers +120
Los Angeles Rams +375
Miami Dolphins +550
Minnesota Vikings -600
New England Patriots -900
New Orleans Saints -500
New York Giants +550
New York Jets -275
Oakland Raiders +150
Philadelphia Eagles -600
Pittsburgh Steelers -650
San Francisco 49ers -700
Seattle Seahawks -800
Tennessee Titans -145
Tampa Bay Buccaneers +135
Washington Redskins +700
AFC East – Division Exacta
Patriots, 2. Bills +1000
Patriots, 2. Jets +125
Patriots, 2. Dolphins +600
Bills, 2. Patriots +1200
Bills, 2. Jets +4000
Jets, 2. Patriots +375
Jets, 2. Bills +750
Jets, 2. Dolphins +8000
Dolphins, 2. Patriots +20000
Dolphins, 2. Jets +6600
New Summer Slot Titles At Bovada's Online Casino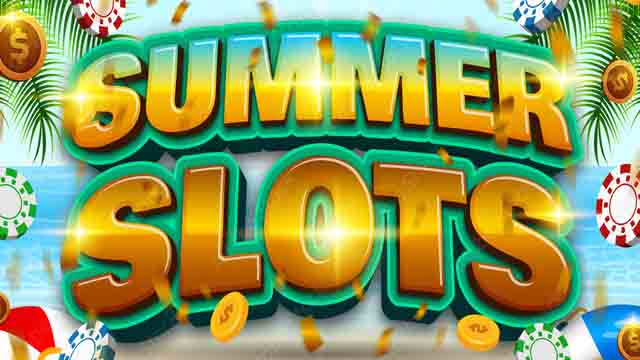 As the summer rolls in, so do new online slot titles at Bovada's online casino. Bovada is known as one of the most trusted offshore casino sites available to USA players, and while they have built an excellent reputation among players since their launch in 2011, today, they are one of the most secure and entertaining online casinos operating from offshore. 
Betting on slots is the backbone of domestic and online casinos, as they offer hours of entertainment with multiple ways to win. Most players who play slots have their favorite titles they have grown accustomed to but should not sleep on the new titles as they offer up-to-date technology and encompasses everything learned from player habits and previous releases.
New Slot Titles Available At Bovada
Occasionally, Bovada is known to release additional slot titles. When new titles are added, older titles are typically replaced since there are already tons of titles, and the casino wants to offer its best games and reduce clutter for new users. Some new slot titles are themed as Christmas-related, St. Patrick's Day-related, or Easter related.
In addition to the tons of slot titles already offered at Bovada's online casino, they have just released a few more in time for summer 2023. 
Oasis Dreams

Golden Savanah

Thunderbird Spirit

Temple of Athena

Galapagos Islands

Vikings

Year of the Rabbit
Hot Drop Jackpot Slots
Hot Drop Jackpots are a new promotion Bovada, and its sister sites use to entice players to play select titles. In addition to the already embedded jackpots and win lines, Bovada is giving additional "Hot Drop Jackpots" that are timed and released every day or once a week. The three jackpots include: Hourly Jackpot, Dailey Jackpot, and Super Jackpot (drops before $300k is reached)
Other Casino Games Available at Bovada
In addition to slot titles, users can play many other online casino games with a single account. The following is just a touch of all the online casino games available at Bovada's online casino.
Blackjack

Roulette

Video Poker

Craps

Baccarat

Keno

Live Dealer Games
Each of the games available online at Bovada is tested for fairness by a trusted offshore gambling regulator that issues compliance records so that players can ensure they are not being cheated. Our industry professionals have been playing online with Bovada for years and love the crypto banking options, friendly customer support, and bonus options that are available online. 
If you are looking for a new online casino, we suggest you see our online Bovada casino review to see what the site offers new players and why we rate them so high compared to their competitors.
Semifinal Odds Favor Boston Celtics To Win their 17th NBA Championship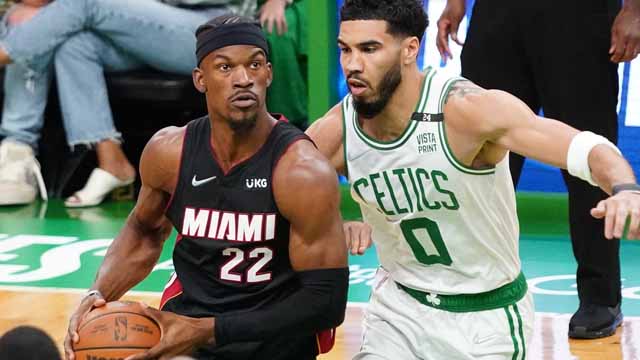 Online sports betting sites are unanimously favoring the Boston Celtics to win the 2023 NBA Finals based on the future odds offered at this time. After a dominant playoff run, the Celtics are poised to have a great season no matter what happens in the later rounds, but fans are laying down cash on Boston to win their 17th NBA Championship.
The NBA Semifinals start Tuesday, May 16th, when the Los Angeles Lakers take the court against the Denver Nuggets for game one of the Western Conference Finals. On May 17th, the Miami Heat will take on the Boston Celtics for game one of the Eastern Conference Finals. The winner of the two series will face off in the 2023 NBA Finals. 
Future Odds To Win The NBA Finals
Boston Celtics EVEN

Denver Nuggets +250

Los Angeles Lakers +290

Miami Heat +1400
Lakers vs. Nuggets – Western Conference Finals
According to most NBA betting sites, the Los Angeles Lakers are a slight underdog, but the odds are close. Nikola Jokic has been lighting it up in the postseason, but he must lead his team against a young Los Angeles Lakers team led by NBA superstar Lebron James.
Lebron James is near the end of his professional basketball career, and he is playing with a mission this season, but he might have met his match with Nikola Jokic. Jokic is almost ten years younger than Lebron and only getting better as time passes. Below are the game lines for game one of the Western Conference Finals.
Los Angeles Lakers vs. Denver Nuggets
Spread

: +6.0 (-110), -6.0 (-110)

Win

: +200, -240

Total

: O223.0 (-110), U223.0 (-110)
Heat vs. Celtics – Eastern Conference Finals
The Miami Heat are considered long shots in this NBA matchup, as they had to win a play-in contest to advance to the first round of the NBA playoffs. However, the Heat has been more determined than ever after almost going out against the Atlanta Hawks earlier in the play-in games. 
The Boston Celtics seem unstoppable with Jason Tatum's hot hand going into the Eastern Conference finals, but the Heat will likely do all they can to slow him down. Odds boards have the Celtics as heavy favorites in the game lines and future odds section, but anything can happen in the paint.
Miami Heat vs. Boston Celtics
Spread

: +8.0 (-110), -8.0 (-110)

Win

: +285, -370

Total

: O210.5 (-110), U210.5 (-110)
Where To Bet On The 2023 NBA Playoffs & Finals
The most trusted offshore betting sites are a good place to start when laying down some action on NBA games. Of course, there are always domestic sports betting locations, but they do not typically offer the conveniences that online sportsbooks offer.
Cryptocurrency Bonus Rewards At Offshore Sports Betting Sites
Are you a fan of online gambling and cryptocurrencies? If yes, then you're in for a treat! Offshore betting sites have provided a new and exciting way for gambling enthusiasts to earn bonus rewards through cryptocurrencies.
Below we will discuss how offshore betting sites use cryptocurrencies to offer bonus rewards and why you should consider taking advantage of them if you frequently wager online.
What are Cryptocurrencies?
Cryptocurrencies are digital currencies (money) that operate independently of banks and governmental oversight. They typically use blockchain technology to secure and verify transactions and control the creation of new units.
One of the selling features of cryptocurrencies is that they are decentralized, which means they operate on a peer-to-peer network. Decentralization eliminates the need for intermediaries such as banks or currency exchanges, resulting in lower transaction fees and faster processing times.
Cryptocurrency Bonus Rewards
Offshore betting sites we review, such as Bovada and Café Casino, have started to embrace cryptocurrencies and offer bonus rewards to their customers that deposit with an accepted digital currency. Crypto rewards are given as additional funds in your betting account.
The bonus reward amount can vary depending on the betting site and the type of cryptocurrency used. However, these rewards are not uncommon to be equivalent to a percentage of your deposit. For example, if you deposit $100 in Bitcoin, you may receive an additional 75% bonus reward in the form of Bitcoin.
Why You Should Consider Cryptocurrency Bonus Rewards
There are several reasons you should consider taking advantage of cryptocurrency bonus rewards for several reasons. Firstly, they offer an additional way to earn money while betting on your favorite sports, casino games, or online poker tournaments.
Secondly, using cryptocurrencies can provide you with greater privacy and security when betting online. Since these currencies operate independently of banks and governments, they offer additional protection against fraud and identity theft.
Thirdly, using cryptocurrencies can also result in faster processing times for deposits and withdrawals. Faster deposits and withdrawals can be especially beneficial if you want a more seamless betting experience.
How to Buy Crypto Online And Fund An Online
To buy cryptocurrency online, you must sign up at a popular exchange where you purchase bitcoin or other altcoins. Some crypto exchanges also act as digital wallet where you can store your digital funds, but we recommend utilizing a different digital wallet that provides additional securities.
Once you have an address for your digital wallet, you can send purchased digital currencies to your address. The process is also similar when funding your online betting account. Once you sign up and verify your identity, you can fund your offshore betting site with traditional banking methods or use digital currencies to get more bonus perks. Once you have your digital wallet address and crypto in the bank, you can send as much as you like to the offshore betting site by scanning the QR code provided or entering your digital wallet address.