Why Offshore Betting Sites Will Not Be Affected By New USA Gambling Laws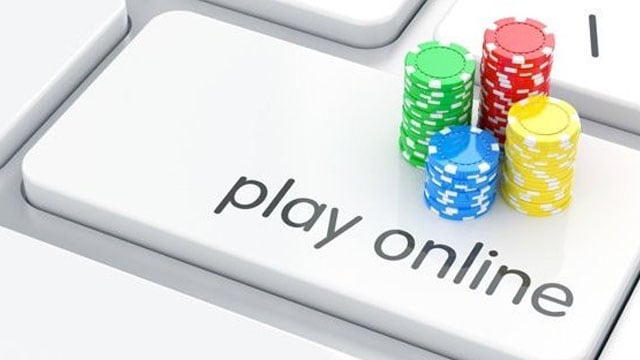 Even with the federal sports betting ban removed offshore sportsbooks and other offshore wagering services are in no imminent danger of going away.
On May 22nd, 2018, the Supreme Court of the United States (SCOTUS) ruled that the Professional and Amateur Sports Protection Act (PASPA) was unconstitutional. The PASPA act was first enacted in 1992 and was a federal law that banned domestic sports betting in 46 of 50 states. During its 26 years of existence, the PASPA act shaped how many people looked at sports betting in the United States.
Now that PASPA is out of the way, several US states have already enacted laws and launched domestic sports betting operations. Some of these operations also include online sports betting within state lines or mobile betting while on casino grounds. Below you will find several reasons offshore sportsbooks and other offshore wagering services need not to worry about the changing gambling landscape across America.
As It Stands – The Federal Wire Act
The Federal Wire Act is a federal mandate that restricts online gambling services in the USA from crossing state or country lines.Until the Federal Wire Act is repealed orrevised, states will not be allowed to offer online services across state lines. States that have enacted online gambling platforms must have location restrictions based on GPS coordinates or ISP providers.
Built On Reputation
Offshore sportsbooks and other offshore gambling services have been servicing a majority of the United States for over a decade now, and many bettors have grown accustomed to the betting service. While US gambling laws make using an offshore betting service harder, many users and account holders have found ways to make the service work for them.
Offshore Bonus Options
Offshore gambling services like to add bonus funds, perks, and other incentives for their account holders.Online bonuses are one of the best perks for playing an offshore site. Casino, sports, poker, and bingo services all use online bonus options to lure in potential account holders. These bonus incentives can be lucrative for online players and are often a deciding factor for which site to play.
The Cryptocurrency Option
Offshore gambling services are typically trendsetters when it comes to online commerce. Offshore sportsbooks, offshore casinos, and offshore poker sites are all among the first online commerce sites to accept cryptocurrencies. Not only do they accept crypto, but some offshore sites will accept multiple forms of cryptocurrency including BitCoin, LiteCoin, Dash, Ethereum, BitCoin Cash, and more.
User-friendly deposit methods, customer reputation, and sportsbook bonuses are often the tipping factors over US-based online sportsbooks. The main concern for US online bettors is the withdrawal process. The Unlawful Internet Gaming Enforcement Act (UIGEA), specifically bans banks from processing transactions received from offshore gambling services, and in some cases, this might be the deciding factor for potential account holders.
Other Stats And Predictions
The American Gaming Association estimates that Americans collectively wager about $150 billion annually in the black market and with offshore sportsbooks. That number is likely to fall over the next few years as many more states are considering the option of legal sports betting. However, while legal US sports betting might hurt some offshore profit margins, don't expect offshore betting sites to be going anywhere anytime soon.
Some offshore operators are predicting that the legalization of sports betting and other online wagering services across the USA will increase revenue to their sportsbook, poker, or casino site. Many people believe that the legality of online gambling carries a stigma resulting from the April, 15th, 2011, Black Friday debacle. Now that new gambling legislation is passing across the United States more people will be informed of the legalities surrounding online gambling and offshore gambling sites locally and from afar.
Over the past year, the US has seven states that have launched domestic sports betting and numerous other states that have launched state-based online gambling services.
Offshore is Still the Only Political Betting Option for USA Residents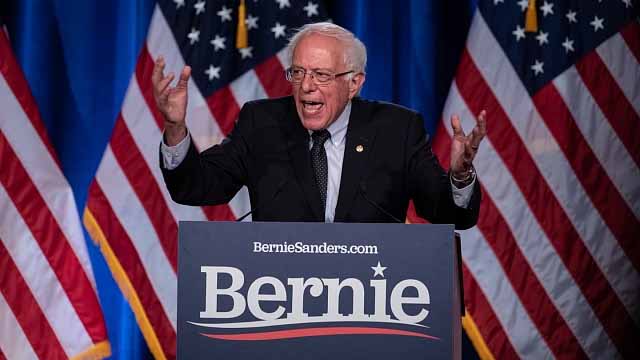 The presidential election season is heating up in the United States and candidates from both sides of the aisle are hunkering down in preparation for months of battling it out from state to state. Betting on political outcomes continues to become more popular with each passing election cycle, but where can bettors located in the United States go to bet on elections legally?
Although PASPA was repealed in 2018, allowing for states to decide the fate of sports betting in their region, this left the waters for entertainment betting murky. The entertainment category is where political betting finds itself alongside other popular categories such as the Academy Awards, the Grammys, and reality shows such as Big Brother and American Idol.
Las Vegas sportsbooks offer no form of entertainment betting of any kind. For those states that have allowed for in-state regulated gambling and sportsbooks, they have followed the example put forth by Las Vegas and also prohibit entertainment betting. All betting lines offered in those self-regulated regions are for sports only.
That leaves only one political betting option for those living in the United States, and that is a licensed, regulated offshore sportsbook. Our recommended offshore sportsbooks are currently accepting wagers on a variety of political outcomes and are creating new categories frequently. Typically, any offshore sports betting site will also provide betting lines for political outcomes. The best part is, almost all US states allow for offshore betting.
BetOnline is offering these current odds on which candidate will end up being the Democratic nominee in 2020.
Democratic Nominee for the Presidential Election
Bernie Sanders +100
Michael Bloomberg +225
Joe Biden +700
Pete Buttigieg +1000
Amy Klobuchar +2500
Elizabeth Warren +3300
Hillary Clinton +3300
Tom Steyer +6600
Michelle Obama +8000
Tulsi Gabbard +8000
Judging by the odds presented here, Bernie Sanders is the current front runner and is expected to win the Democratic nomination. Of course, if you feel that one of the candidates toward the bottom of the list still has a legitimate chance, then place your bet now while the odds are at their highest so you can earn the best payout.
The odds list some candidates that are not currently running for president, such as Michelle Obama and Hillary Clinton. Imagine what their odds would be if they were actually running. Tulsi Gabbard is currently rated at worse odds than Clinton and Obama and should probably consider dropping out of the race at this point. Clinton has been rumored to be attached to Mike Bloomberg's campaign, but as of August of last year, Obama has no intention of entering the presidential race.
Speaking of dropping out of the race, betting lines have been offered for who will drop out next.
Next Candidate to Drop Out
Tulsi Gabbard -150
Elizabeth Warren +275
Tom Steyer +500
Joe Biden +700
Amy Klobuchar +1600
Michael Bloomberg +3300
Pete Buttigieg +5000}
Bernie Sanders +10000
The next democratic primary is in South Carolina on February 29th, and a candidate will likely drop out shortly after the results are revealed. Current odds list Bernie Sanders as the favorite in South Carolina, but Joe Biden is listed just behind him. Can Joe pull a fast one in the Gamecock state and get his campaign back on track?
Odds to Win South Carolina Primary
Bernie Sanders -120
Joe Biden +100
Tom Steyer +1600
Pete Buttigieg +2000
Amy Klobuchar +2500
Elizabeth Warren +5000
Bitcoin Means Smooth Sailing For Offshore Sports Betting Sites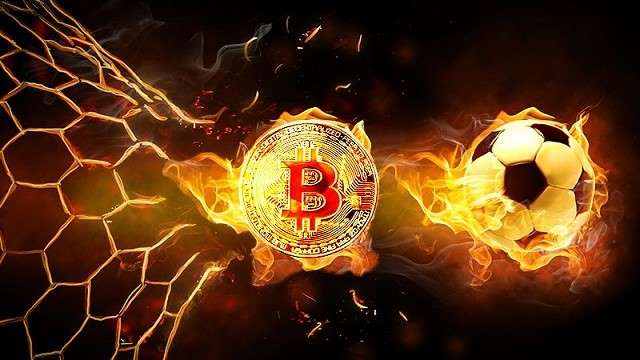 Local sports betting venues and kiosks are commonplace in much of the world, with several international regions also coming onboard in embracing the pastime.
That said, no sports wagering market is growing more quickly than that in the US, as nearly 20 states have legalized the activity since the Supreme Court overturn of the Professional and Amateur Sports Protection Act (PASPA, 1992) in mid-2018.
In fact, according to CNBC, more than half of Americans live in states that will offer regulated sports betting within the next year or two.
However, even as locally regulated betting shops and domestically operated Internet sportsbooks come online, the options provided for by offshore betting sites remain superior for most bettors in most areas.
The reason for this is simple: Bitcoin support.
No domestic sportsbook in the US or any other country currently accepts Bitcoin (BTC) as a banking option, meaning that you cannot deposit or withdraw with the popular cryptocurrency at these venues.
For many bettors and punters, that's a deal breaker, as Bitcoin is fast becoming a major industry unto itself, threatening to eclipse many online payment platforms the world over.
To be certain, Bitcoin and other cryptocurrency (aka altcoin) support is not the only reason to use offshore betting sites instead of local domestic options. However, it's arguably the most compelling reason, and it remains so for both the US and international markets.
Benefits of Bitcoin
There are several overarching reasons to use Bitcoin when patronizing an offshore sports betting service, which is why so many people are turning to the revolutionary non-fiat currency alternative.
While some of BTC's selling points may not appeal to or seem mission critical for all users, the aggregate of features on offer demonstrate how Bitcoin remains in a class of its own re electronic financial transactions.
No transaction fees – When you use BTC to deposit or withdraw at offshore betting sites, there are no added transaction fees. The only transfer surcharges you will ever pay with Bitcoin are those natively assigned by the cryptocurrency itself, and these usually amount to pennies at most.
Next-level security – Bitcoin offers the best data security measures of any financial product – or any electronic product – in the world. Bitcoin is said to be quantum hacking resistant, and the open ledger blockchain technology originated by BTC is the gold standard in encryption and fraud prevention.
Greater anonymity – Bitcoin is not fully anonymous, but it offers greater anonymity than any banking product on the market. Bitcoin uses numerical wallet addresses – not identities – to send and receive money, and online gamblers value their privacy to a high degree. The old saying is "The Internet is forever." With BTC, privacy is paramount.
Accepted worldwide – Bitcoin is accepted worldwide, and it can be sent person-to-person, person-to-business, business-to-person, or business-to-business quickly and easily. There are no banks to hold up your transfers and make you wait days when you want to bet on tonight's game or match, and there are no watchdogs sniffing around to delay or intercept your private BTC transfers.
Larger deposit bonuses (US, CAN only) – For US and Canadian sports bettors, Bitcoin deposits come with the online betting industry's biggest promotions. While those in other countries cannot take advantage of these at this time, they're still a huge bonus (literally!) for eligible bettors.
Same-day withdrawals – Bitcoin is the only way to receive same-day withdrawals from major online betting sites. Other payouts, regardless of the type (bank wire, money order, courier check, etc.) will all take at least 3-5 days, but Bitcoin withdrawals will typically show up in your wallet within an hour or two.
Despite its efficacy for online gambling and sports betting, Bitcoin isn't going to be right for everyone, and many bettors who are used to dealing with fiat money or traditional credit/debit banking are trepidatious to get into a new form of technical currency.
That said, the main issue holding bettors back from embracing BTC is the initial buy-in process. In most markets, including the US, new Bitcoin users have to go through a lengthy acquisition process that can take up to 10 days.
Fortunately, there is a workaround for this.
In the US, new users can get Bitcoin in just a few minutes by using the Zelle-to-Bitcoin process. Zelle is a product of the US banking industry, and most bank account holders already have access to Zelle. Via this instant transfer system, would-be crypto bettors can use Zelle to purchase BTC at a private exchange called LocalBitcoins.com.
This reduces the initial buy-in from days to minutes, and LocalBitcoins does business in more than 200 countries around the world. This gives international punters the same fast way to get their hands on BTC and transfer it to their betting sites of choice.
How To Buy Bitcoin At LocalBitcoins
The steps to purchase BTC quickly and easily at LocalBitcoins follow, showing the process for American bettors. However, regardless of the country you're in, the main procedure will be largely the same. (Some US-centric books will walk their customers through the Zelle-to-BTC process from their cashier/deposit pages.)
Create a free account at a reputable offshore sportsbook.
Create a free account at LocalBitcoins.com.
Use Zelle (US bettors) or another instant transfer product (International bettors) to purchase BTC from a private seller on LocalBitcoins.
Use the Bitcoin to deposit into your sports betting account.
Place your bets!
Note: LocalBitcoins, though powered by private buyers and sellers, is very safe to use. The site uses an escrow system to hold any BTC after a sale is agreed to, giving the seller zero opportunity to abscond with your funds.
When regulated, US-based sports betting first became a wide-scale reality in 2018, there was much talk of offshore sportsbooks eventually being hampered by the legislation and the move toward domestic bookmakers.
But this hasn't been the case, and membership is up across the board at offshore books in the roughly 18 months since PASPA was eliminated. Even in countries that have had domestic books in operation for years, offshore sites thrive.
And Bitcoin remains the biggest reason why.
'Game of Thrones' bettors win big at offshore betting sites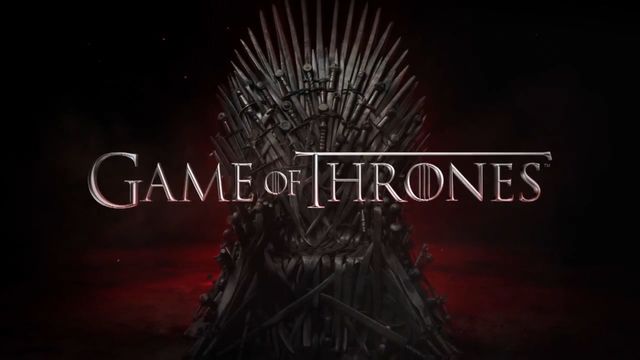 *Warning: Major spoilers ahead for Games of Thrones Season 8, Episode 6.*
"When you bet the Game of Thrones, you make a profit or you lose."
And if you're right, how much profit often depends on when you placed a bet.
A majority of bettors at offshore betting sites correctly picked which character would rule the Seven (or Six, rather) Kingdoms of Westeros at the end of the final episode for HBO's hit television show Game of Thrones.
What made GoT unique was the fact that any character could die at any moment, creating a sense of tension in each episode that is often not found in television dramas.
Even before Season 8 began, it was pretty much anyone's game. But the betting market essentially forced the bookmakers to crown a new favorite heading into the GoT's final season.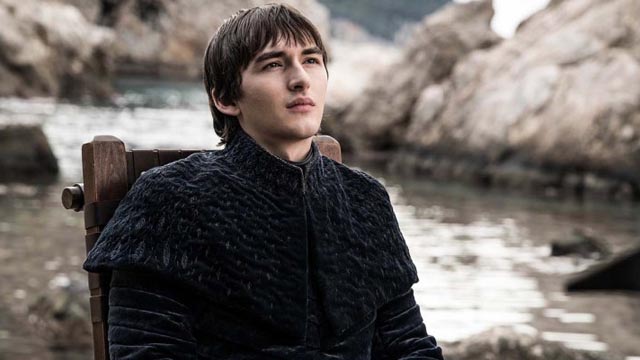 As we now know, Bran Stark ended the series as the Ruler of Westeros — though, the Iron Throne is no more — but he'd never been the favorite at any of the offshore betting sites.
Even as late as March 2019, many offshore sportsbooks had Bran's odds listed somewhere between +1400 and +2000, giving him around a 4-6% chance to win the Games of Thrones.
But in the weeks leading up to the start of Season 8, a popular fan theory began making the rounds on social media. The theory claimed that Bran was actually the Night King and would rule Westeros when it was all over.
Because the theory seemed plausible and was backed up by quite a bit of evidence, bettors flooded the offshore betting markets to put money on Bran, causing him to skyrocket to the top — ahead of Jon Snow, Daenerys Targaryen, Cersei Lannister, Tyrion Lannister, and the Night King — and rightfully claimed his place as the favorite.
Heading into Season 8, Bran's odds to rule Westeros at the end of Game of Thrones were listed between +100 (or even) to +200, which meant he know had anywhere from a 33% to 50% to be named King.
But after the Night King was killed in Episode 3, and the fan theory had been debunked, Bran was still listed as the favorite. But why?
Well, that's when another leak surfaced, and this time, it detailed and provided evidence for not only why Bran will rule Westeros, but predicted exactly what would happen to the Clegane brothers and said that Daenerys, aka the Mad Queen, would burn King's Landing to the ground.
Once both of those came true in Episode 5, bettors slammed their tickets on Bran, causing his betting odds to go from +200 (his worst odds) to a staggering -500 before Episode 6 aired last Sunday.
At -500, Bran now had an implied chance of 83% to rule Westeros, and by the end of the GoT series finale, we now know he had a 100% chance since he did become the ruler of Westeros when all was said and done.
If you bet money at an offshore betting site before the final episode, then you got a modest sum. Before the season began? A 2-to-1 payout.
But if you bet back in March, then congrats because even at +1400, a $100 wager netted you $1400 last Sunday.
So, what's the lesson here?
The early bird (or Raven, if you will) gets the worm. It's always good to be "in the know," especially when betting on a TV show.
And at the end of GoT series, the early bettors got the best payout.