How A Reversal On NJ Sports Betting Case Could Affect Nevada Sportsbook Industry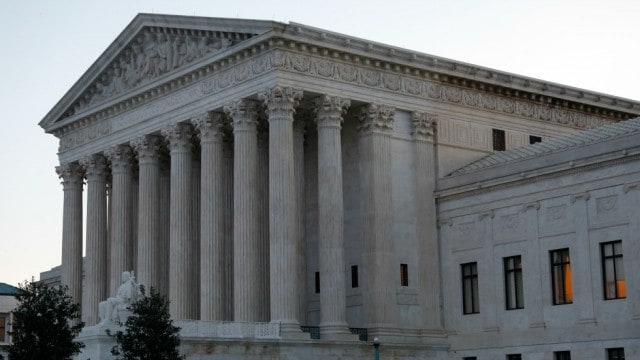 To the surprise of online gambling operators and prominent legal experts in the field, the U.S. Supreme Court announced that it will review the court ruling that blocks New Jersey based sports gambling. It was the 3rd U.S. Circuit Court of Appeals that ruled against the law initially because they considered it to be in direct contention with the federal law that prohibits state based sports wagering in all but 4 states, The Professional and Amateur Sports Protection Act of 1992 (PASPA). PASPA has long been considered unconstitutional by legal proponents of the online gambling community and the American Gaming Association which has most of Las Vegas' major gambling money makers as members. If a law in New Jersey that was ruled in direct opposition of PASPA is reinstated, this likely means it might also lead to national repeal of PASPA and open the option for legal sports betting across all states.
Some might be brought to question if this is even a good thing for Nevada. If all the states are opened up to legalized sports betting at the state level, it certainly means that some of that business might go elsewhere. Industry leaders in Nevada argue the exact opposite. They posit that if and when the national prohibition on sports betting ends, it would have more of a detrimental effect on the legal offshore gambling websites currently providing sports betting services to US residents than in the four states that are legally allowed to have them currently. They remain confident that Nevada will maintain their status as the top dog in the American sports wagering world.
The infrastructure in Nevada for sports betting is already established and would be able to adapt to a national level much faster than brands just starting out in the industry. Companies like William Hill and MGM who have already embraced online sports wagering, live betting, and mobile optimization of sports gambling are already primed and ready to create a national sports betting brand. People will undoubtedly still flock to Las Vegas for the complete experience at the highest rated sports gambling establishments in the country.
However, the Supreme Court's review of the New Jersey law that could lead to the repeal of PASPA might go exactly the opposite way. According to one theory by legal experts, Ryan Rodenberg and John Holden, one possible scenario of the review might lead to what's known in the legal community as "equal sovereignty". The "equal sovereignty doctrine" that has been used in the US courts before means that the federal government must treat all the states equally. If the review concludes with the legal opinion that PASPA is constitutional and it does not get repealed, there is a case to be made for equal sovereignty. This means that those states that are currently allowed to regulate sports wagering legally would no longer be exempt from the law that gives them those rights because other states won't have them either.
To further muddy the waters, the pending GAME Act and/or RAWA would all have a national impact on sports wagering within the US. Regardless of which direction all of this goes, legally licensed offshore gambling sites accepting US players will still be available to offer the same services to American bettors that they've been providing thus far.
Bitcoin Means Smooth Sailing For Offshore Sports Betting Sites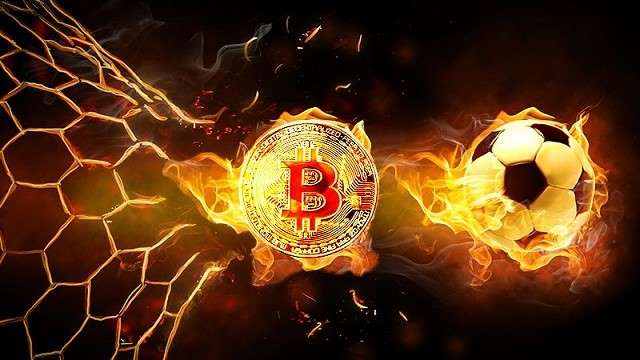 Local sports betting venues and kiosks are commonplace in much of the world, with several international regions also coming onboard in embracing the pastime.
That said, no sports wagering market is growing more quickly than that in the US, as nearly 20 states have legalized the activity since the Supreme Court overturn of the Professional and Amateur Sports Protection Act (PASPA, 1992) in mid-2018.
In fact, according to CNBC, more than half of Americans live in states that will offer regulated sports betting within the next year or two.
However, even as locally regulated betting shops and domestically operated Internet sportsbooks come online, the options provided for by offshore betting sites remain superior for most bettors in most areas.
The reason for this is simple: Bitcoin support.
No domestic sportsbook in the US or any other country currently accepts Bitcoin (BTC) as a banking option, meaning that you cannot deposit or withdraw with the popular cryptocurrency at these venues.
For many bettors and punters, that's a deal breaker, as Bitcoin is fast becoming a major industry unto itself, threatening to eclipse many online payment platforms the world over.
To be certain, Bitcoin and other cryptocurrency (aka altcoin) support is not the only reason to use offshore betting sites instead of local domestic options. However, it's arguably the most compelling reason, and it remains so for both the US and international markets.
Benefits of Bitcoin
There are several overarching reasons to use Bitcoin when patronizing an offshore sports betting service, which is why so many people are turning to the revolutionary non-fiat currency alternative.
While some of BTC's selling points may not appeal to or seem mission critical for all users, the aggregate of features on offer demonstrate how Bitcoin remains in a class of its own re electronic financial transactions.
No transaction fees – When you use BTC to deposit or withdraw at offshore betting sites, there are no added transaction fees. The only transfer surcharges you will ever pay with Bitcoin are those natively assigned by the cryptocurrency itself, and these usually amount to pennies at most.
Next-level security – Bitcoin offers the best data security measures of any financial product – or any electronic product – in the world. Bitcoin is said to be quantum hacking resistant, and the open ledger blockchain technology originated by BTC is the gold standard in encryption and fraud prevention.
Greater anonymity – Bitcoin is not fully anonymous, but it offers greater anonymity than any banking product on the market. Bitcoin uses numerical wallet addresses – not identities – to send and receive money, and online gamblers value their privacy to a high degree. The old saying is "The Internet is forever." With BTC, privacy is paramount.
Accepted worldwide – Bitcoin is accepted worldwide, and it can be sent person-to-person, person-to-business, business-to-person, or business-to-business quickly and easily. There are no banks to hold up your transfers and make you wait days when you want to bet on tonight's game or match, and there are no watchdogs sniffing around to delay or intercept your private BTC transfers.
Larger deposit bonuses (US, CAN only) – For US and Canadian sports bettors, Bitcoin deposits come with the online betting industry's biggest promotions. While those in other countries cannot take advantage of these at this time, they're still a huge bonus (literally!) for eligible bettors.
Same-day withdrawals – Bitcoin is the only way to receive same-day withdrawals from major online betting sites. Other payouts, regardless of the type (bank wire, money order, courier check, etc.) will all take at least 3-5 days, but Bitcoin withdrawals will typically show up in your wallet within an hour or two.
Despite its efficacy for online gambling and sports betting, Bitcoin isn't going to be right for everyone, and many bettors who are used to dealing with fiat money or traditional credit/debit banking are trepidatious to get into a new form of technical currency.
That said, the main issue holding bettors back from embracing BTC is the initial buy-in process. In most markets, including the US, new Bitcoin users have to go through a lengthy acquisition process that can take up to 10 days.
Fortunately, there is a workaround for this.
In the US, new users can get Bitcoin in just a few minutes by using the Zelle-to-Bitcoin process. Zelle is a product of the US banking industry, and most bank account holders already have access to Zelle. Via this instant transfer system, would-be crypto bettors can use Zelle to purchase BTC at a private exchange called LocalBitcoins.com.
This reduces the initial buy-in from days to minutes, and LocalBitcoins does business in more than 200 countries around the world. This gives international punters the same fast way to get their hands on BTC and transfer it to their betting sites of choice.
How To Buy Bitcoin At LocalBitcoins
The steps to purchase BTC quickly and easily at LocalBitcoins follow, showing the process for American bettors. However, regardless of the country you're in, the main procedure will be largely the same. (Some US-centric books will walk their customers through the Zelle-to-BTC process from their cashier/deposit pages.)
Create a free account at a reputable offshore sportsbook.
Create a free account at LocalBitcoins.com.
Use Zelle (US bettors) or another instant transfer product (International bettors) to purchase BTC from a private seller on LocalBitcoins.
Use the Bitcoin to deposit into your sports betting account.
Place your bets!
Note: LocalBitcoins, though powered by private buyers and sellers, is very safe to use. The site uses an escrow system to hold any BTC after a sale is agreed to, giving the seller zero opportunity to abscond with your funds.
When regulated, US-based sports betting first became a wide-scale reality in 2018, there was much talk of offshore sportsbooks eventually being hampered by the legislation and the move toward domestic bookmakers.
But this hasn't been the case, and membership is up across the board at offshore books in the roughly 18 months since PASPA was eliminated. Even in countries that have had domestic books in operation for years, offshore sites thrive.
And Bitcoin remains the biggest reason why.
'Game of Thrones' bettors win big at offshore betting sites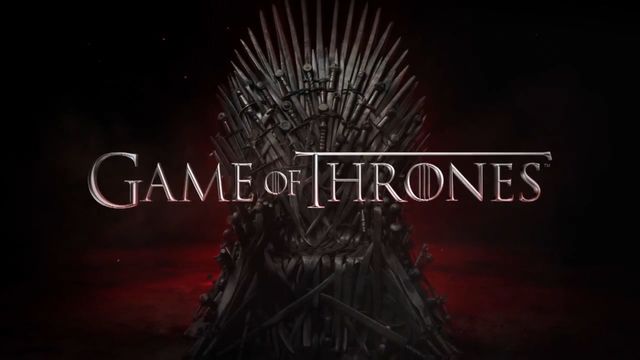 *Warning: Major spoilers ahead for Games of Thrones Season 8, Episode 6.*
"When you bet the Game of Thrones, you make a profit or you lose."
And if you're right, how much profit often depends on when you placed a bet.
A majority of bettors at offshore betting sites correctly picked which character would rule the Seven (or Six, rather) Kingdoms of Westeros at the end of the final episode for HBO's hit television show Game of Thrones.
What made GoT unique was the fact that any character could die at any moment, creating a sense of tension in each episode that is often not found in television dramas.
Even before Season 8 began, it was pretty much anyone's game. But the betting market essentially forced the bookmakers to crown a new favorite heading into the GoT's final season.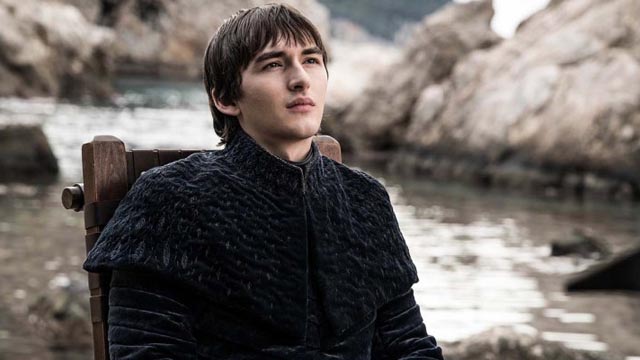 As we now know, Bran Stark ended the series as the Ruler of Westeros — though, the Iron Throne is no more — but he'd never been the favorite at any of the offshore betting sites.
Even as late as March 2019, many offshore sportsbooks had Bran's odds listed somewhere between +1400 and +2000, giving him around a 4-6% chance to win the Games of Thrones.
But in the weeks leading up to the start of Season 8, a popular fan theory began making the rounds on social media. The theory claimed that Bran was actually the Night King and would rule Westeros when it was all over.
Because the theory seemed plausible and was backed up by quite a bit of evidence, bettors flooded the offshore betting markets to put money on Bran, causing him to skyrocket to the top — ahead of Jon Snow, Daenerys Targaryen, Cersei Lannister, Tyrion Lannister, and the Night King — and rightfully claimed his place as the favorite.
Heading into Season 8, Bran's odds to rule Westeros at the end of Game of Thrones were listed between +100 (or even) to +200, which meant he know had anywhere from a 33% to 50% to be named King.
But after the Night King was killed in Episode 3, and the fan theory had been debunked, Bran was still listed as the favorite. But why?
Well, that's when another leak surfaced, and this time, it detailed and provided evidence for not only why Bran will rule Westeros, but predicted exactly what would happen to the Clegane brothers and said that Daenerys, aka the Mad Queen, would burn King's Landing to the ground.
Once both of those came true in Episode 5, bettors slammed their tickets on Bran, causing his betting odds to go from +200 (his worst odds) to a staggering -500 before Episode 6 aired last Sunday.
At -500, Bran now had an implied chance of 83% to rule Westeros, and by the end of the GoT series finale, we now know he had a 100% chance since he did become the ruler of Westeros when all was said and done.
If you bet money at an offshore betting site before the final episode, then you got a modest sum. Before the season began? A 2-to-1 payout.
But if you bet back in March, then congrats because even at +1400, a $100 wager netted you $1400 last Sunday.
So, what's the lesson here?
The early bird (or Raven, if you will) gets the worm. It's always good to be "in the know," especially when betting on a TV show.
And at the end of GoT series, the early bettors got the best payout.

How To Know If An Offshore Gambling Site Can Be Trusted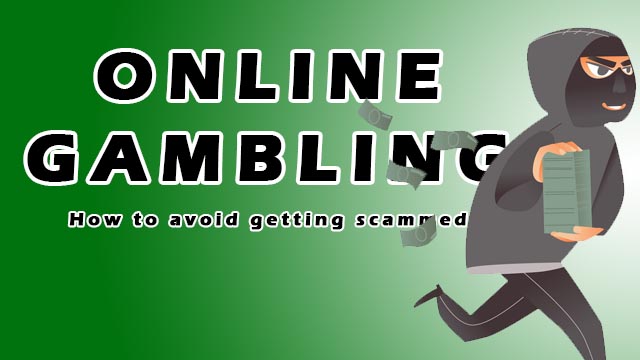 Recently the New Zealand Government has discovered that multiple offshore gambling sites have been using the official New Zealand web address (.nz). At least 13 offshore gambling sites operating outside of New Zealand has been using the web address. The Department of Internal Affairs (DIA) told media sources that the 13 sites are now blocked.
New Zealand carries a reputation of being a well-regulated country, and DIA officials believe that criminal organizations are taking advantage of their reputation by using their official country-based web address with no affiliation.
Offshore sites have often caught a bad reputation because of rogue sites claiming validity. Before signing up with any gambling site, it is a smart choice to do some research into the brand. Check out online reviews or play some free play games to get used to the action.
While the recent incident happened in New Zealand it is no surprise that there are other illegal offshore sites operation around the world in countries like the USA, Germany, Australia, and others. Here are the top three most important factors to consider when trying to validate an offshore gambling site.
Licensing & Compliance Records
Trusted online gambling sites will have a license from a gaming regulator and compliance records to show that their games have been subjected to outside testing. This information is usually easy to find since validated offshore casinos are proud of their licenses. You can usually scroll to the bottom of the home page to get a good start on finding online gambling licensing information.
Gaming software
Gaming software is one of my personal favorites. Let's say that you found an online casino site that also offers a good bonus and multiple games you would like to wager on. You check the site out and find that they use RTG Games (Real-time gaming), Rival, Playtech, or NetEnt. Games. To verify that the games all you have to do is go to the gaming manufacturing website and verify that they produce those titles.
Reputation
Reputation is probably the most important aspect to verify before giving out your personal information to an online gambling site. To verify an offshore betting sites reputation you can ask any of your friends who might have played the site, or you can search a related online forum. Be aware that not everyone will have a good story to tell and you need to know how to read between the lines. Did this guy leave a bad review because he got caught cheating or did the site screw this guy? I always look for things like payout speed, where the site is licensed from, and how long they have been operating.
Our Guide
Our guide is the collaborative effort of a team of online betting experts who have put their focus into offshore gambling sites. Legal online gambling is still in its infancy in the USA, and many states believe they just don't have access to online sports betting, poker, or offshore casino gambling.