'Game of Thrones' bettors win big at offshore betting sites
*Warning: Major spoilers ahead for Games of Thrones Season 8, Episode 6.*
"When you bet the Game of Thrones, you make a profit or you lose."
And if you're right, how much profit often depends on when you placed a bet.
A majority of bettors at offshore betting sites correctly picked which character would rule the Seven (or Six, rather) Kingdoms of Westeros at the end of the final episode for HBO's hit television show Game of Thrones.
What made GoT unique was the fact that any character could die at any moment, creating a sense of tension in each episode that is often not found in television dramas.
Even before Season 8 began, it was pretty much anyone's game. But the betting market essentially forced the bookmakers to crown a new favorite heading into the GoT's final season.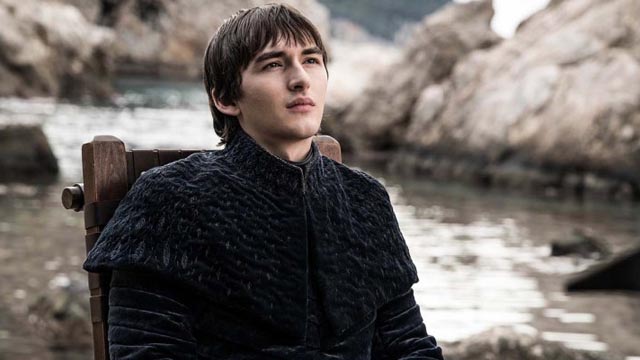 As we now know, Bran Stark ended the series as the Ruler of Westeros — though, the Iron Throne is no more — but he'd never been the favorite at any of the offshore betting sites.
Even as late as March 2019, many offshore sportsbooks had Bran's odds listed somewhere between +1400 and +2000, giving him around a 4-6% chance to win the Games of Thrones.
But in the weeks leading up to the start of Season 8, a popular fan theory began making the rounds on social media. The theory claimed that Bran was actually the Night King and would rule Westeros when it was all over.
Because the theory seemed plausible and was backed up by quite a bit of evidence, bettors flooded the offshore betting markets to put money on Bran, causing him to skyrocket to the top — ahead of Jon Snow, Daenerys Targaryen, Cersei Lannister, Tyrion Lannister, and the Night King — and rightfully claimed his place as the favorite.
Heading into Season 8, Bran's odds to rule Westeros at the end of Game of Thrones were listed between +100 (or even) to +200, which meant he know had anywhere from a 33% to 50% to be named King.
But after the Night King was killed in Episode 3, and the fan theory had been debunked, Bran was still listed as the favorite. But why?
Well, that's when another leak surfaced, and this time, it detailed and provided evidence for not only why Bran will rule Westeros, but predicted exactly what would happen to the Clegane brothers and said that Daenerys, aka the Mad Queen, would burn King's Landing to the ground.
Once both of those came true in Episode 5, bettors slammed their tickets on Bran, causing his betting odds to go from +200 (his worst odds) to a staggering -500 before Episode 6 aired last Sunday.
At -500, Bran now had an implied chance of 83% to rule Westeros, and by the end of the GoT series finale, we now know he had a 100% chance since he did become the ruler of Westeros when all was said and done.
If you bet money at an offshore betting site before the final episode, then you got a modest sum. Before the season began? A 2-to-1 payout.
But if you bet back in March, then congrats because even at +1400, a $100 wager netted you $1400 last Sunday.
So, what's the lesson here?
The early bird (or Raven, if you will) gets the worm. It's always good to be "in the know," especially when betting on a TV show.
And at the end of GoT series, the early bettors got the best payout.