How To Know If An Offshore Gambling Site Can Be Trusted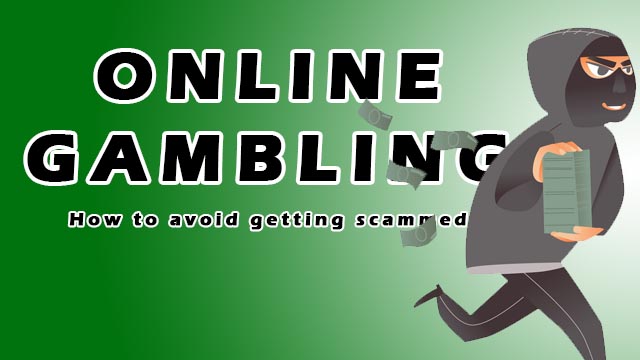 Recently the New Zealand Government has discovered that multiple offshore gambling sites have been using the official New Zealand web address (.nz). At least 13 offshore gambling sites operating outside of New Zealand has been using the web address. The Department of Internal Affairs (DIA) told media sources that the 13 sites are now blocked.
New Zealand carries a reputation of being a well-regulated country, and DIA officials believe that criminal organizations are taking advantage of their reputation by using their official country-based web address with no affiliation.
Offshore sites have often caught a bad reputation because of rogue sites claiming validity. Before signing up with any gambling site, it is a smart choice to do some research into the brand. Check out online reviews or play some free play games to get used to the action.
While the recent incident happened in New Zealand it is no surprise that there are other illegal offshore sites operation around the world in countries like the USA, Germany, Australia, and others. Here are the top three most important factors to consider when trying to validate an offshore gambling site.
Licensing & Compliance Records
Trusted online gambling sites will have a license from a gaming regulator and compliance records to show that their games have been subjected to outside testing. This information is usually easy to find since validated offshore casinos are proud of their licenses. You can usually scroll to the bottom of the home page to get a good start on finding online gambling licensing information.
Gaming software
Gaming software is one of my personal favorites. Let's say that you found an online casino site that also offers a good bonus and multiple games you would like to wager on.  You check the site out and find that they use RTG Games (Real-time gaming), Rival, Playtech, or NetEnt. Games. To verify that the games all you have to do is go to the gaming manufacturing website and verify that they produce those titles.
Reputation
Reputation is probably the most important aspect to verify before giving out your personal information to an online gambling site. To verify an offshore betting sites reputation you can ask any of your friends who might have played the site, or you can search a related online forum. Be aware that not everyone will have a good story to tell and you need to know how to read between the lines. Did this guy leave a bad review because he got caught cheating or did the site screw this guy? I always look for things like payout speed, where the site is licensed from, and how long they have been operating.
Our Guide
Our guide is the collaborative effort of a team of online betting experts who have put their focus into offshore gambling sites. Legal online gambling is still in its infancy in the USA, and many states believe they just don't have access to online sports betting, poker, or offshore casino gambling.
Offshore Gambling Sites Side-Step Legal Challenges Between States and Native American Tribes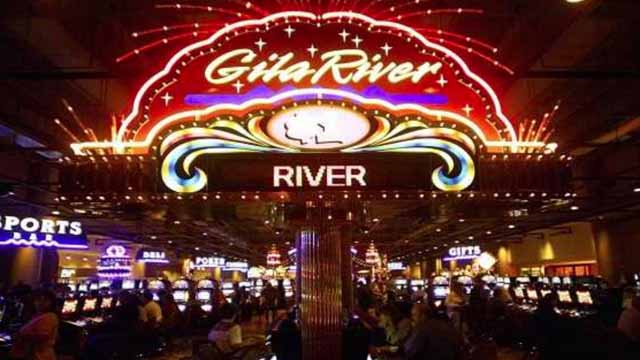 According to a recent op-ed released by the Off Shore Gaming Association, Native American gambling operators are unfairly handcuffed by various anti-gambling laws, including the Federal Wire Act.
The Wire Act came into existence in 1961 and was originally intended to prevent mafia and other organized crime organizations from using wire communications (telephone, telegraph, etc) to take bets on sporting events. At the time illegal sports betting operations were a common form of corruption and money laundering.
But since then, the gambling and sports betting industry has largely legitimized itself both domestically and offshore. U.S. Politicians however used the Wire Act to target legal offshore gambling companies like NETeller and BetonSports.
The law specifically targets the "wire communications" and several lawsuits have equivocated on whether that definition applies to internet and other forms of wireless communication, as well as whether that definition includes casino games and poker in conjunction with sports.
The Department of Justice ruled in 2011 that the Wire Act does apply to internet as a form of wire communications, but that this law applies solely to sports betting. The Wire Act and the UIGEA have had negative impacts on Native American Tribes attempting to offer legal online sports betting or online gambling.
The main restrictions lie in the fact that many states have used these laws to make Native American online gambling operations available only on tribal land. But other states, like Michigan, agreed to allow Tribes to offer sports betting and online gambling off their reserves as long as they abide by commercial regulations, meaning they will be subject to taxation that Native casinos usually are protected from paying.
In other states, like New York, Iowa, and Tennessee, state legislators appear to expect tribal casinos to stick the original agreements of their compacts. States like Florida and California, both with large Native American business presences, will undergo similar legal challenges in reference to online gambling and sports betting.
Some industry analysts hinted that the Wire Act will come under scrutiny in the first term of the Biden administration, and will seek to either amend or repeal the act entirely to settle legal battles between states and Tribal gambling operators.
The offshore gambling industry has passed by unscathed in these domestic issues since they operate outside of US jurisdiction and are not subject to the same restrictions. Offshore gambling sites offering casino games and online sports betting provide a great alternative to domestic operators that are caught up in old and unnecessary laws.
Sources:
May Madness: Offshore Betting Giant Bovada Debuts NFL Sim Classic Tournament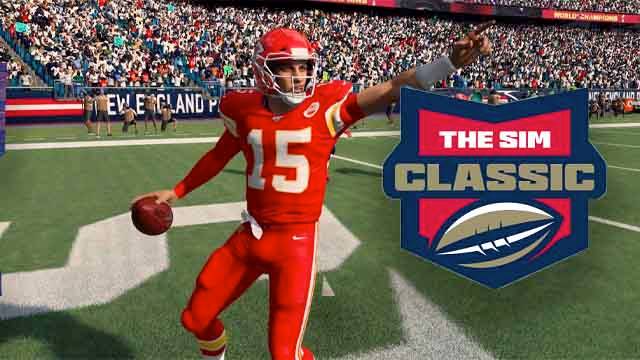 A majority of the United States is preparing to reopen for business after a lengthy COVID-19 shutdown, but major sports are still on hold for at least the next few weeks. During this pause in the action, odds on video game simulations have been given the spotlight at top-rated offshore betting sites.
One of the largest and most trusted offshore sportsbooks in the industry, Bovada, has jumped into the video game sims betting ocean with both feet, presenting The Sim Classic, a tournament of simulated NFL games using Madden 20 as the software.
The Sim Classic began on May 9th and will last until the 24th.  There will be a minimum of sixty simulated NFL contests that can be seen in the Sim Classic section of Bovada's sportsbook. Links will also be provided in the betting line to view the stream directly on Twitch.
Futures odds on which teams will advance to the round of 16, division winners, and which team will be declared the champion of the Sim Bowl are offered. Live in-game betting is an option, as well as parlays for multi-game action.
The style of play is similar to that of FIFA World Cup Soccer tournaments. Each four-team NFL division will compete amongst themselves, with the top two teams advancing to the sweet 16 where it becomes a loser-goes-home, winner-take-all tournament.
Last season's rosters will be used, with the game skill setting at rookie level. The contests will be quite lengthy with fifteen-minute quarters but will be slightly accelerated with a 20-second play clock. Weather will not play a factor in these matchups as conditions for each game will be set to partly cloudy.
The games at regulated offshore casinos are run by software that is held to the highest industry standards and offer glitch-free play. The same cannot be said for Madden 20 as glitches can occur that affect final outcomes. If any glitches occur during Sim Classic matchups, it will be considered a game occurrence and will not void any betting odds.
Jacksonville Jaguars @ Houston Texans +7.0
Straight: Jaguars +215, Texans -295
Total: 55.0
Just like in the real NFL playoffs, all contests must feature a winner. Since there is no human involvement in these simulated games, there is the potential for lengthy matches that last for multiple overtimes.
The Sims Classic is ongoing for the next two weeks, so there is ample opportunity to wager on several games, but don't wait too long. Below are more examples of the betting lines offered for the tournament.
Sim Bowl Winner
Baltimore Ravens +650
Kansas City Chiefs +650
Green Bay Packers +725
Dallas Cowboys +750
New England Patriots +750
San Francisco 49ers +800
New Orleans Saints +850
Seattle Seahawks +1400
Minnesota Vikings +1600
Pittsburgh Steelers +1600
Philadelphia Eagles +2200
Houston Texans +2800
Tennessee Titans +3300
Atlanta Falcons +5000
Indianapolis Colts +5000
Los Angeles Chargers +5000
Los Angeles Rams +6600
Tampa Bay Buccaneers +6600
Carolina Panthers +8000
Chicago Bears +8000
New York Jets +8000
Buffalo Bills +10000
Oakland Raiders +10000
Cleveland Browns +12500
Denver Broncos +12500
Jacksonville Jaguars +15000
New York Giants +75000
Arizona Cardinals +100000
Cincinnati Bengals +100000
Detroit Lions +100000
Miami Dolphins +100000
Washington Redskins +100000
AFC Conference Winner
Baltimore Ravens +325
Kansas City Chiefs +325
New England Patriots +375
Pittsburgh Steelers +750
Houston Texans +1200
Tennessee Titans +1400
Indianapolis Colts +2000
Los Angeles Chargers +2200
Buffalo Bills +3300
New York Jets +3300
Oakland Raiders +3300
Denver Broncos +4000
Cleveland Browns +5000
Jacksonville Jaguars +5000
Miami Dolphins +25000
Cincinnati Bengals +30000
Division of Sim Bowl Winner
AFC East +650
AFC North +450
AFC South +1200
AFC West +550
NFC East +600
NFC North +500
NFC South +650
NFC West +450
AFC East Winner
New England Patriots -200
New York Jets +210
Buffalo Bills +1000
Miami Dolphins +4000
To Advance from Division
Arizona Cardinals +750
Atlanta Falcons EVEN
Baltimore Ravens -800
Buffalo Bills +225
Carolina Panthers +175
Chicago Bears +300
Cincinnati Bengals +750
Cleveland Browns +350
Dallas Cowboys -1200
Denver Broncos +175
Detroit Lions +1000
Green Bay Packers -700
Houston Texans -225
Indianapolis Colts +115
Jacksonville Jaguars +185
Kansas City Chiefs -650
Los Angeles Chargers +120
Los Angeles Rams +375
Miami Dolphins +550
Minnesota Vikings -600
New England Patriots -900
New Orleans Saints -500
New York Giants +550
New York Jets -275
Oakland Raiders +150
Philadelphia Eagles -600
Pittsburgh Steelers -650
San Francisco 49ers -700
Seattle Seahawks -800
Tennessee Titans -145
Tampa Bay Buccaneers +135
Washington Redskins +700
AFC East – Division Exacta
Patriots, 2. Bills +1000
Patriots, 2. Jets +125
Patriots, 2. Dolphins +600
Bills, 2. Patriots +1200
Bills, 2. Jets +4000
Jets, 2. Patriots +375
Jets, 2. Bills +750
Jets, 2. Dolphins +8000
Dolphins, 2. Patriots +20000
Dolphins, 2. Jets +6600
Offshore is Still the Only Political Betting Option for USA Residents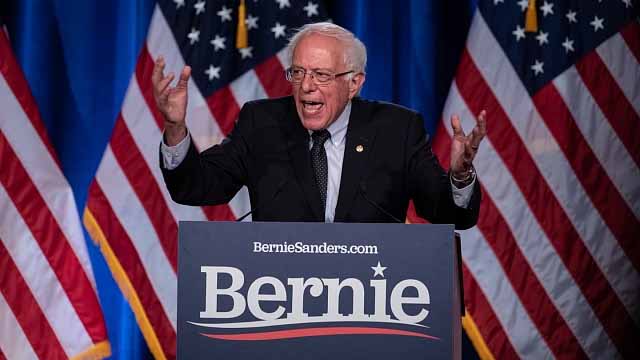 The presidential election season is heating up in the United States and candidates from both sides of the aisle are hunkering down in preparation for months of battling it out from state to state. Betting on political outcomes continues to become more popular with each passing election cycle, but where can bettors located in the United States go to bet on elections legally?
Although PASPA was repealed in 2018, allowing for states to decide the fate of sports betting in their region, this left the waters for entertainment betting murky. The entertainment category is where political betting finds itself alongside other popular categories such as the Academy Awards, the Grammys, and reality shows such as Big Brother and American Idol.
Las Vegas sportsbooks offer no form of entertainment betting of any kind. For those states that have allowed for in-state regulated gambling and sportsbooks, they have followed the example put forth by Las Vegas and also prohibit entertainment betting. All betting lines offered in those self-regulated regions are for sports only.
That leaves only one political betting option for those living in the United States, and that is a licensed, regulated offshore sportsbook. Our recommended offshore sportsbooks are currently accepting wagers on a variety of political outcomes and are creating new categories frequently. Typically, any offshore sports betting site will also provide betting lines for political outcomes. The best part is, almost all US states allow for offshore betting.
BetOnline is offering these current odds on which candidate will end up being the Democratic nominee in 2020.
Democratic Nominee for the Presidential Election
Bernie Sanders +100
Michael Bloomberg +225
Joe Biden +700
Pete Buttigieg +1000
Amy Klobuchar +2500
Elizabeth Warren +3300
Hillary Clinton +3300
Tom Steyer +6600
Michelle Obama +8000
Tulsi Gabbard +8000
Judging by the odds presented here, Bernie Sanders is the current front runner and is expected to win the Democratic nomination. Of course, if you feel that one of the candidates toward the bottom of the list still has a legitimate chance, then place your bet now while the odds are at their highest so you can earn the best payout.
The odds list some candidates that are not currently running for president, such as Michelle Obama and Hillary Clinton. Imagine what their odds would be if they were actually running. Tulsi Gabbard is currently rated at worse odds than Clinton and Obama and should probably consider dropping out of the race at this point. Clinton has been rumored to be attached to Mike Bloomberg's campaign, but as of August of last year, Obama has no intention of entering the presidential race.
Speaking of dropping out of the race, betting lines have been offered for who will drop out next.
Next Candidate to Drop Out
Tulsi Gabbard -150
Elizabeth Warren +275
Tom Steyer +500
Joe Biden +700
Amy Klobuchar +1600
Michael Bloomberg +3300
Pete Buttigieg +5000}
Bernie Sanders +10000
The next democratic primary is in South Carolina on February 29th, and a candidate will likely drop out shortly after the results are revealed. Current odds list Bernie Sanders as the favorite in South Carolina, but Joe Biden is listed just behind him. Can Joe pull a fast one in the Gamecock state and get his campaign back on track?
Odds to Win South Carolina Primary
Bernie Sanders -120
Joe Biden +100
Tom Steyer +1600
Pete Buttigieg +2000
Amy Klobuchar +2500
Elizabeth Warren +5000