NBA Final Odds "Heat" Up After Miami Wins Game 2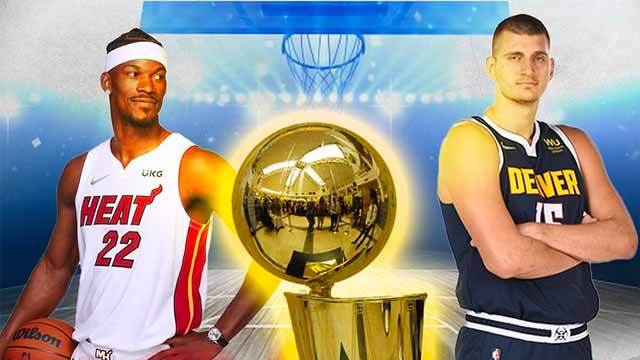 The NBA Finals are well underway and now headed to game three in a best-of-seven series between the Miami Heat and the Denver Nuggets. The winner of the Finals will lift the Larry O'Brien Championship trophy that represents the best team in the NBA for the current season. 
Going into the NBA playoffs, most offshore betting sites favored the Nuggets, given their win percentage and the ease with which they blew through the NBA postseason. Now that the series is tied 1-1, most sites still favor the Nuggets to bring home the glory; however, the future basketball odds have tightened. Current betting lines from Bovada's online sportsbook indicate the Nuggets are still the favorite.
2022-2023 NBA Championship – NBA Champion
Denver Nuggets -275

Miami Heat +225
What Betting Options Are Available For The NBA Finals?
In addition to the future odds mentioned above, you will find prop bets, game lines, and prop builder tools that let you create your props for the series. Not all sites offer a prop builder asset but all the sports betting sites we recommend in our offshore sports betting guide all feature prop builders.
Looking at the odds, you will see that the Nuggets are still favored to take the series giving Miami odds good value based on the current predictions. Betting on the Heat at +225 would pay $225 on a $100 bet. For bettors looking for safer betting options, the prop featured below is for you.
Parlay Odds
J. Butler 35+ Points and N. Jokic 35+ Points +1025

Max Strus is to have 5+ Three Point Field Goals Made, and MIA is to win +1025

Nikola Jokic to have 40+ Points , 10+ Assists and DEN to win (-2.5) +1025

Nikola Jokic to have 40+ Points , 12+ Total Rebounds and DEN to win (-2.5) +1075

J. Butler 25+ Points, J. Butler 7+ Assists, M. Strus 3+ Three Point Field Goals Made and MIA to win +1100
Are Offshore Sports Gambling Sites Legal In The United States?
Yes. Offshore sports betting sites operate legally in the United States according to current federal gambling laws that do not address the industry. Federal gambling laws leave it up to the individual states to enact local ordinances against which websites their residents can access. 
Our sportsbook guide offers sites operating online to US players since the early 2000s, and our brands have become the most trusted offshore gambling sites available online. When betting on sports in the United States, it is important to check local ordinances to ensure you are not breaking any laws. However, we have never heard of anyone getting into trouble wagering on sports with online sportsbooks. 
Online Poker Tournaments Available At Offshore Poker Sites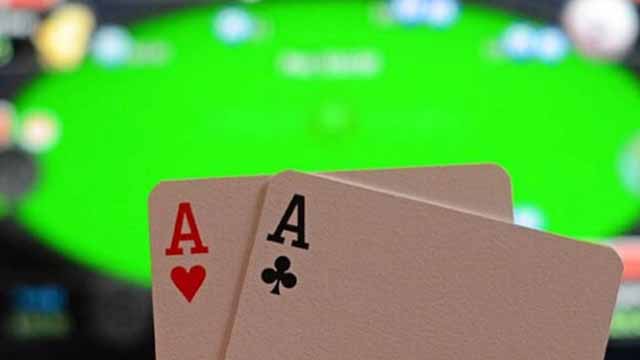 Online poker is one of the most popular ways to gamble online, and offshore betting sites cater to the skill-based game. While you can find multiple poker variations and poker-specific bonuses, the real magic is in the cards and the apps that power the game.
Seasoned poker players typically gravitate towards online tournaments as they offer huge payouts and hours of entertainment. The best offshore poker rooms have multiple tournament options for their players and offer these competitions daily and weekly.
Below, we will discuss the best online poker sites and the tournaments you can join by visiting our poker reviews guide.
Bovada Poker Tournaments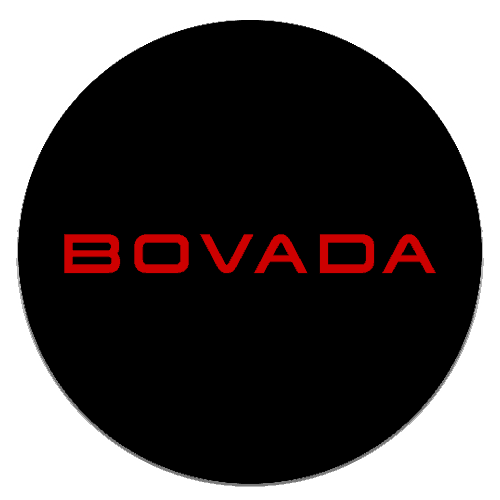 Bovada is one of our top-rated poker sites that offers its games to American players over 18. In addition to regular poker play, you will find various tournaments with guaranteed payouts. 
It is essential to read the terms and conditions for each tournament, as that is where you will learn the rules and the payout scale. Each contest is different; in some, you can pay to play; in others, you must win a seat at the table. Below are the popular Bovada poker tournaments available for the summer of 2023.
Knockout Tournaments

Jackpot Sit & Go Tournaments

$200,000 Guaranteed Tournament

$100,000 Guaranteed Tournament
BetOnline Poker Tournaments
BetOnline is one of our favorite and most trusted online poker sites for US players. Since opening shop in 2004, BetOnline has provided a quality gaming experience, with online poker being one of their main assets.
BetOnline offers many online poker tournaments where players can win or buy seats at the table. With their poker app download connected to your player account, you can join the action with a few quick clicks. Below are some of the poker tournaments offered by BetOnline at this time.
Sunday Majors

Week Days

Progressive Bounties

Tourney Money Builders
Is Online Poker Gambling Legal In The US?
Despite the confusion initiated by "Black Friday" when the US government blocked online poker sites in 2011, online poker is legal in the United States. Today, there are numerous options for US players looking to bet on poker online. Domestic and offshore casinos have the authority to offer their services online; however, US-based poker sites are restricted by state gambling laws.
How To Bet On Live Dealer Games At Offshore Betting Sites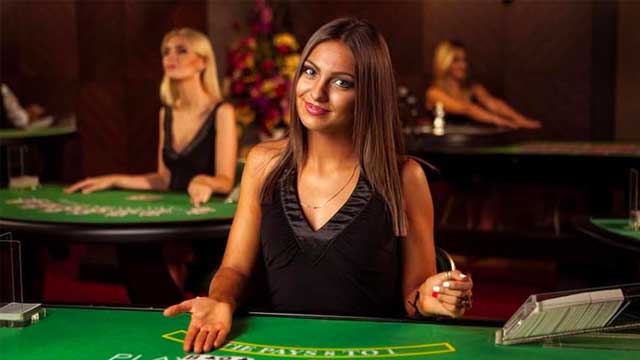 Online casinos have a lot to offer, but in today's digital age, the feel of a real casino can be achieved online with live dealer games available at top-rated offshore casino sites.
Live dealer games involve betting on your favorite table games via a live video and audio feed. Live players can choose their seats at the table and start wagering with their online casino bankroll. Live dealer games offer bet minimums and maximums and can range from $5 to $10,000, depending on which game you choose. 
Online Casino Games vs. Live Dealer Online Casino Games


One of the most notable differences between your typical online casino games and live dealer games available online is the buy-ins. Classic table games powered by random number generators can set their buy-ins much lower than online live dealer games, as they do not have to pay a dealer. However, online live games are like what you will find in traditional brick-and-mortar casinos, depending on where you play.
Another notable difference is the games. Live dealer games only offer table games and often do not include casino staples such as online slots, keno, or other specialty games. The typical live dealer games often include Blackjack, Roulette, Baccarat, and Super6 (a variant of Baccarat). 
Do Offshore Casinos Operate Legally in the United States?
Yes, offshore casinos that comply with trusted gaming regulators operate legally in the United States and other countries. The United States has not passed any online gambling laws that forbid residents from accessing online casinos. Still, they have passed banking laws that make depositing offshore with Visa and MasterCard harder. Many online casinos now accept cryptocurrency and many other popular banking methods to bypass the banking restrictions.
Only one state (Washington) has passed laws forbidding offshore casinos; however, players from WA can access the sites; they just run the risk of trouble if they get caught. Some offshore casinos have excluded themselves from other states to avoid possible future restrictions. 
Are Live Dealer Casino Games Legit?
If you play at a licensed offshore casino, you can trust that the games offer fair odds and are as legitimate as any other domestic casino in the USA. To assure players the odds are fair, legit offshore casinos often hold compliance records that indicate that the odds have been tested. Compliance tests are compared to the odds offered in Las Vegas, and legit casinos are awarded a seal of approval.
NFL Preseason Week 2 Betting Options At Offshore Sportsbooks For 2023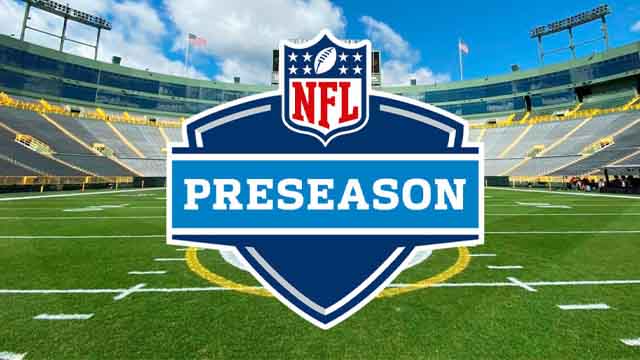 Are you ready for some football betting? The NFL preseason has finally started, and betting lines for the season and select preseason matchups are now live. 
With the start of the NFL season right around the corner, betting on the Preseason is a great way to get back into the action with a few low-risk bets. NFL betting sites offer multiple ways to bet, including game lines, futures, and props.
NFL Preseason Betting Lines
Betting on the NFL preseason can be tricky because teams don't use starters for most of the game. While the unknown offers an element of surprise for some, it can be a turnoff to others. 
We like betting on the Preseason because anything can happen, and it is a great way to bet a little and earn a lot if the odds play in your favor. Below are some game lines available at Bovada's online sportsbook for week two of the NFL preseason. 
Cleveland Browns vs. Philadelphia Eagles
Spread: 

+3.5 (-110), -3.5 (-110)

Win: 

+155, -180

Total: 

O38.0 (-110), U38.0 (-110)
Carolina Panthers vs. New York Giants
Spread: 

+3.0 (-115), -3.0 (-105)

Win: 

+130, -150

Total: 

O39.0 (-105), U39.0 (-115)
Cincinnati Bengals vs. Atlanta Falcons
Spread: 

+6.5 (-110), -6.5 (-110)

Win: 

+215, -260

Total: 

O38.5 (-110), U38.5 (-110)
Jacksonville Jaguars vs. Detroit Lions
Spread: 

-4.0 (-105), +4.0 (-115)

Win: 

-185, +160

Total: 

O39.5 (-110), U39.5 (-110)
Miami Dolphins vs. Houston Texans
Spread: 

+3.5 (-115), -3.5 (-105)

Win: 

+150, -175

Total: 

O39.5 (-110), U39.5 (-110)
Buffalo Bills vs. Pittsburgh Steelers
Spread: 

+2.5 (-110), -2.5 (-110)

Win: 

+115, -135

Total: 

O40.5 (-115), U40.5 (-105)
Chicago Bears vs. Indianapolis Colts
Spread: 

+3.5 (-110), -3.5 (-110)

Win: 

+145, -170

Total: 

O40.5 (-110), U40.5 (-110)
When Does The 2023 NFL Regular Season Start?
The NFL regular season will officially begin on September 7th, 2023, when the Kansas City Chiefs play the Detroit Lions at Arrowhead Stadium. The first game of the 2023 NFL season will be on Thursday night, with a slew of games scheduled for the following Sunday. 
Game lines for betting on the NFL regular season are already live, and bettors can go ahead and grab the odds before they likely change as the start of the season approaches. 
Are Offshore Sports Betting Sites Legal In The United States?
Offshore betting sites are legal in the United States since no laws forbid them. Sports betting sites have been operating online and accepting players from the United States since the early 2000s. The US government has discouraged offshore betting sites by restricting financial options. Still, sports betting sites have found ways to counter those restrictions by accepting alternative forms of payment. 
Our industry professionals have been using the online sportsbooks we recommend for years and can validate that the sites are legit and trustworthy. As long as players abide by the rules, there are no risks, as offshore sports betting sites are just as legit as their online American counterparts that have recently begun operations.